Diversity, Equity and Inclusion
Your City. Your Symphony.
Diversity, equity and inclusion are important to us at the Atlanta Symphony Orchestra. We believe that actions speak louder than words, and we are constantly thinking of ways to create a culture of belonging for both our team and our audience.
Taking Initiative
Professional Development
The ASO's Diversity, Equity and Inclusion Council has members from each of our key internal constituent groups – Board of Directors, Advisory Council, Director of Diversity, Equity, and Inclusion, Senior Executive Team, staff, and musicians. The Council is charged with:
Sharing updates on the implementation of the DEI Vision and Commitments.
Serving as an idea bank to develop future DEI-related projects.
Being a space for open communication on topics related to DEI.

The Diversity Council also serves as a strategic catalyst for change, empowered to provide trusted insight, inclusive feedback, reinforce accountabilities and expectations, and lead change to achieve our aspirational goals.

View Recent Photos

The Atlanta Symphony Orchestra is committed to serving our mission by promoting an equitable and inclusive culture where everyone feels welcomed, valued, and respected; and to achieve greater diversity among our stakeholders.

Our Commitments:
Community connections to develop authentic connections and partnerships with Atlanta's diverse community
Programming – commissions, programs, repertoire, guest artists, locations, festivals, series, and education
Recruitment and selection of staff, orchestra, Board, Advisory Council, chorus, students, volunteers, and conductors
Fostering an inclusive environment for the staff, Board, musicians, conductors, chorus, students, audience members and donors
Personnel development: anti-bias/anti-racism training, creating equitable career growth and compensation equity
Supplier diversity – investing in diverse suppliers, vendors, and partners in the community
---
Building Pipelines
Talent Development Program
As one of the longest-running, year-round musical education diversity programs, the Talent Development Program (TDP) provides 25 young Black and Latine musicians with the highest level of musical training each school year. More than 100 TDP Fellows have gone on to attend top music schools and conservatories across the country. This strong education foundation has led to careers in orchestra, teaching and performance.

More Info
---
Creating a Culture of Belonging
We strive to cultivate a vibrant and inclusive musical community through our affinity groups, so that every audience member feels represented, valued, and connected.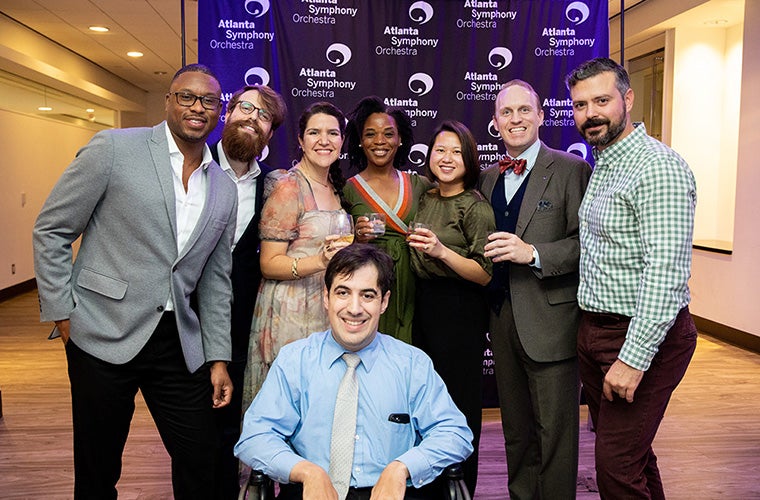 BRAVO
BRAVO young professionals are a group that shares an interest in music, culture and making new connections.

View Photo Gallery

More Info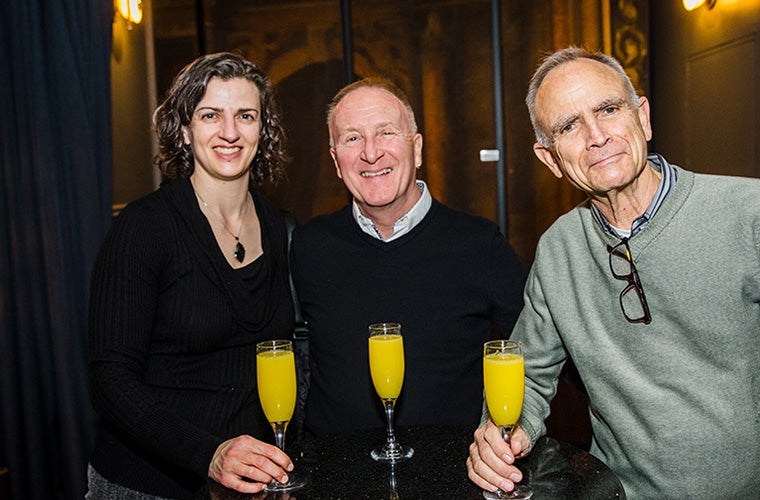 IN UNISON
IN UNISON was founded to celebrate and engage the richly diverse community of our city, bringing people together in harmony by providing equitable opportunities for all, including LGBTQ+ people and their allies.

View Photo Gallery

More Info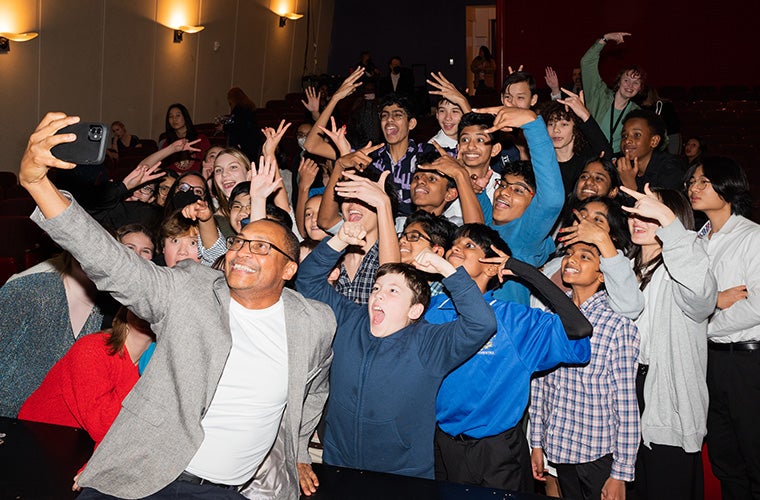 UpTempo
UpTempo Teen Nights provides middle and high school students an exclusive opportunity to discover more about the history of the music, the significance of the symphony, and the composers behind each masterpiece.

View Photo Gallery

More Info
Community Investment
Meaningful community investment can take shape in a variety of ways and requires cultivating relationships with people — plus finding ways to enable their connection to a project, process, or group of people. The wider the variety of artistic experiences, the more likely it is that we meet the needs and interests for everyone in the community.


HBCU AccessFest: College, Career and Community Fair
The ASO's inaugural HBCU AccessFest: College, Career and Community Fair, will be held on Saturday, September 16, 2023. Historically Black Colleges and Universities (HBCUs) play an important role in empowering their students to celebrate their heritage. The HBCU AccessFest will provide valuable resources and information to help students and families explore their options for higher education, internships, mentorship, and career paths. Planned activities include an HBCU College Fair with interactive booths, workshops, and networking opportunities.

Learn More
---
2022 Día de Muertos (Day of the Dead)
The Atlanta Symphony Orchestra hosted a family-friendly Day of the Dead Festival on Saturday & Sunday, October 29 & 30, 2022, at The Woodruff Arts Center. The festival was open to the public and included live music, mariachi performance, Ballet Folklórico, stilt walkers, face painting, altar exhibition, traditional Mexican games and representation from various Latin American community organizations. There were also themed food trucks with traditional Mexican food options available for purchase.