UpTempo Teen Night
A Night at the Symphony for Middle & High School Students
The Atlanta Symphony Orchestra is pleased to bring back UpTempo Teen Nights at the Symphony. These events are for middle and high school students (and their adults). Our pre-concert discussion, led by musicologists, gives you and your student an exclusive opportunity to discover more about the history of the music, the significance of the symphony, and the composers behind each masterpiece. The $5 ticket covers the UpTempo event and the Delta Classical Concert that follows.

Purchase Your Ticket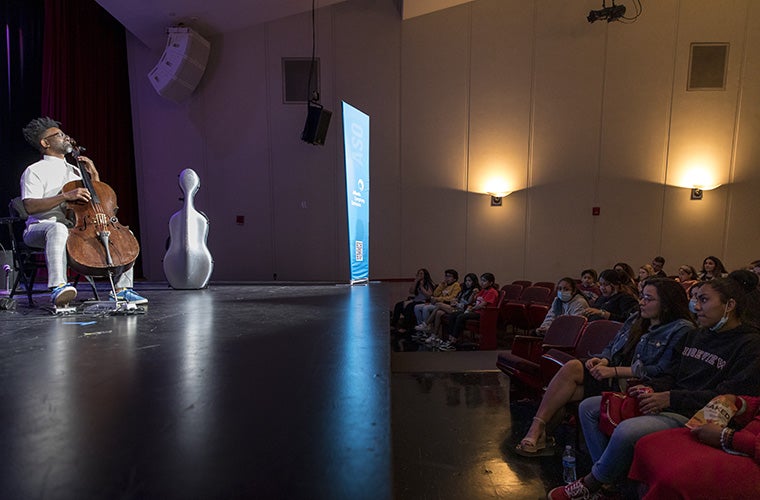 UpTempo Teen Night
View pics from our last UpTempo Teen Night.

Learn More about the Concert Program

Student Group Tickets
If you are not able to join us for an UpTempo Teen Night but have a student group interested in attending another concert in the ASO's Delta Classical Series, we offer $14 student group tickets in the front balcony. For more information, please contact Elena Gagon at 404.733.5038 or via email at asoeducation@atlantasymphony.org.