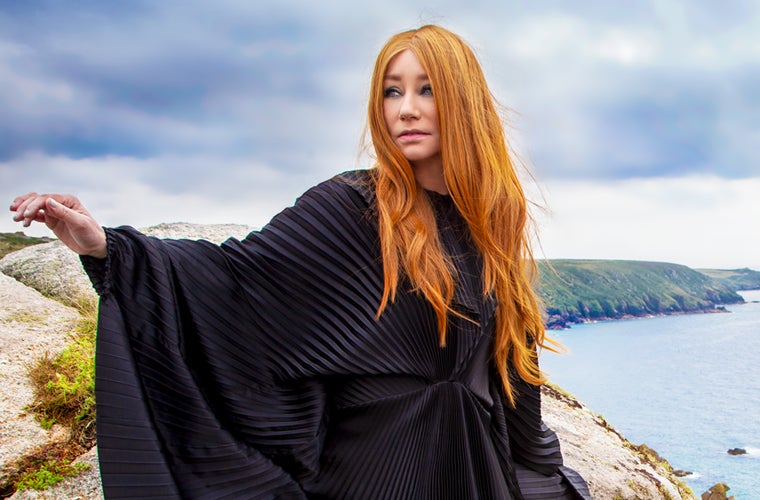 Tori Amos: Ocean to Ocean Tour
with special guest Companion
Date

May

4

, 2022

Event Starts

8:00PM

Venue

Atlanta Symphony Hall

Availability

On Sale Now
Buy Tickets
May
4
, 2022

Wednesday
at 8:00PM
About
Concert presented by Atlanta Symphony Hall LIVE and Zero Mile Presents.
Since the release of her first, career-defining solo album Little Earthquakes in 1992, Tori Amos has been one of the music industry's most enduring and ingenious artists. From her unnerving depiction of sexual assault in "Me and a Gun" to her post-9/11 album Scarlet's Walk to her decidedly feminist stage musical The Light Princess in 2013, her work has never shied away from intermingling the personal with the political. Her fifteenth and most recent studio album, Native Invader (2017), was formed out of her desire to prove that "we can out-create the destructiveness that is all around us," and that same message became the foundation of her second New York Times - bestseller – 2020's Resistance: A Songwriter's Story of Hope, Change, and Courage as a potent antidote to our current (inter)national trauma.
A pioneer across multiple platforms, Tori was the first major label artist to offer a single for download. Nominated for multiple Grammy Awards and achieving nine top 10 US Albums, she has had her songs turned into graphic novels and has produced ground-breaking videos throughout her career. In late 2016 she released the title song 'Flicker' to the acclaimed Netflix documentary 'Audrie and Daisy', addressing issues of high school rape. A noted humanitarian, Tori was the first spokesperson for RAINN (Rape, Abuse, and Incest National Network), which is the United States' largest anti-sexual assault organization and continues to be on their National Leadership Council today.
About Companion: At just 23-years-old, identical twin sisters Sophia and Jo Babb had faced a decade of darkness. Then, as Companion, they built lighthouses. With their debut album Second Day of Spring, the duo arrive at the start of a blooming new season, holding a work that softly glows with a sincerity, vulnerability, and hopefulness that they fought hard to find along their way. "A lot of this album is rooted in healing from grief and familial hurt," says Sophia. "There are songs about marriage and healing from mistrust. Family ties that have been broken." Second Day of Spring introduces two brilliant songwriters and mesmerizing singers as they share their stories with gazes at once light and weighted, offering listeners comfort in despairing corners.
Atlanta Symphony Hall has made several changes to make sure your concert experience is as safe as possible. The following are additional steps that have been implemented:
Security - Patrons will be subject to electric wanding and bag-checking at the North and South entrances of the Memorial Arts Building. The Peachtree Street entrance will be closed on the night of the show.
Masks - Face masks for patrons of all ages are encouraged.
Reduced Contact - Ticket scanning will be contactless, and staff will be equipped with masks.
Air Circulation - HVAC ionization systems, which provide a 99.4% reduction of COVID-19 within 30 minutes, have been installed across the campus. HVAC ionization is more effective than other air-cleaning methods, and greatly reduce dust, mold, allergens and viruses.
Sanitizing - Enhanced and frequent cleaning of high-traffic surfaces, as well as more hand sanitizing stations across the campus.