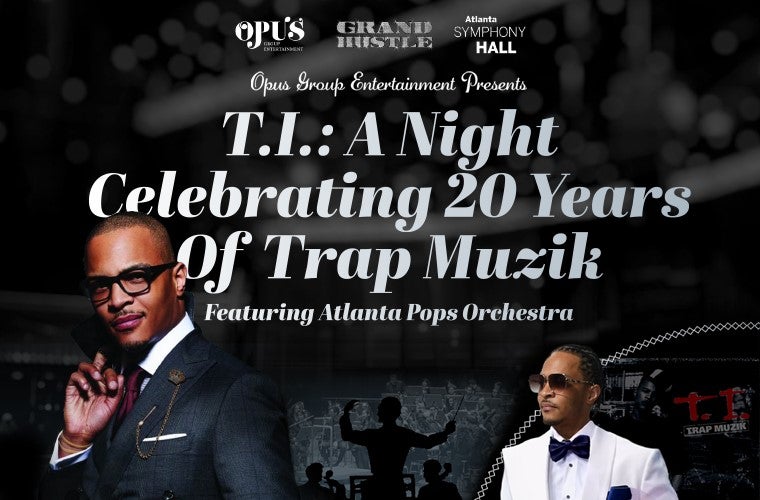 Presented by Opus Group Entertainment
T.I. - Celebrating 20 Years of Trap Muzik
featuring The Atlanta Pops Orchestra
Buy Tickets
December
28
, 2023

Thursday
at 8:00PM
December
29
, 2023

Friday
at 8:00PM
About
Immerse yourself in a musical journey that celebrates the iconic era of Trap Muzik. In honor of the 20th Anniversary of T.I.'s breakthrough album, Trap Muzik, we're hosting a spectacular event – "T.I.: A Night Celebrating 20 Years of Trap Muzik" – on December 28th & 29th at the esteemed Atlanta Symphony Hall.
Released on August 19, 2003, 'Trap Muzik' was more than just an album; it was a cultural phenomenon. This seminal work by T.I. introduced us to chart-topping tracks like "24", "Be Easy", "Rubber Band Man", and "Let's Get Away", solidifying his place in the annals of hip-hop history. During this unforgettable night, not only will T.I. be revisiting songs from this iconic album, he will also be serenading us with other memorable classics from his illustrious career.
But there's more! Amplifying the evenings will be the dynamic and renowned Atlanta Pops Orchestra, an ensemble rooted deeply in Atlanta's rich cultural heritage. Their collaboration with T.I. promises a fusion of classic and contemporary, a symphonic experience melded with the raw energy of Trap Muzik.
As the year draws to a close, there's no better way to celebrate than with this legendary event. It's not just a concert; it's a moment in history. So, mark your calendars, don your best outfits, and get ready to be a part of a historic evening in The A. Don't miss out; be a part of the legacy!
The Atlanta Symphony Orchestra is not affiliated with this event.
Related Events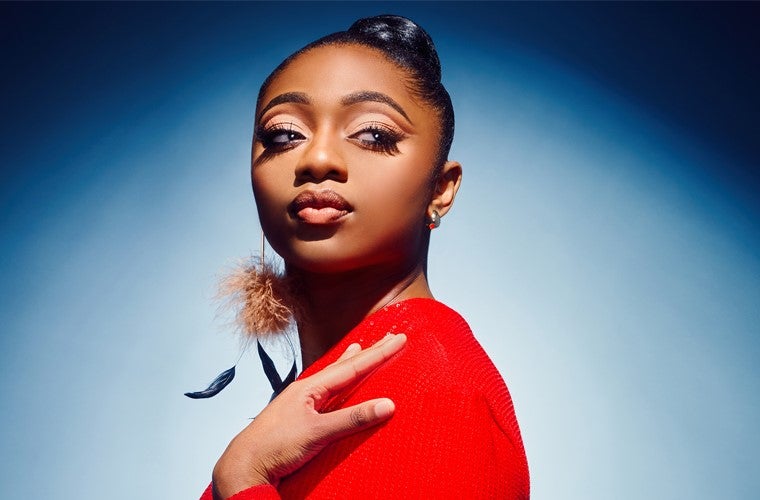 SOLD OUT: Atlanta Symphony Hall LIVE & Jazz 91.9 WCLK Present
A Joyful Holiday featuring The McLendon Family