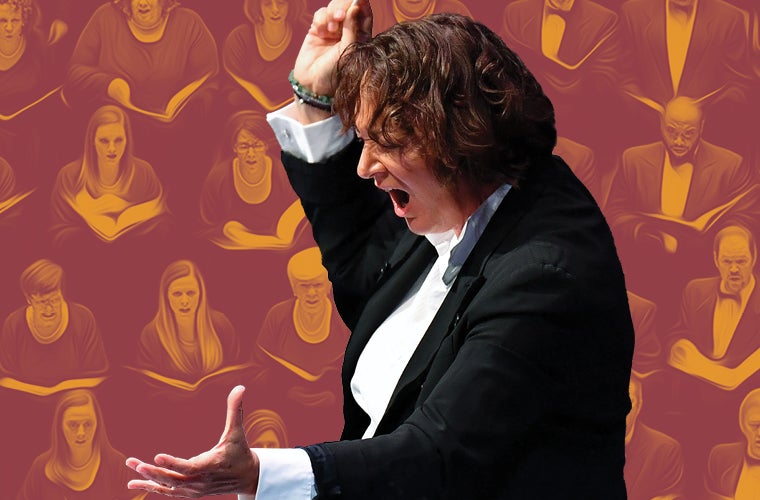 Delta Classical
Nathalie Stutzmann Conducts Beethoven Symphony No. 9
Buy Tickets
October
6
, 2022

Thursday
at 8:00PM
October
8
, 2022

Saturday
at 8:00PM
October
9
, 2022

Sunday
at 3:00PM
About
In her debut as Atlanta Symphony Orchestra Music Director, Nathalie Stutzmann wields the full might of the ASO and Chorus in the watershed Symphony No. 9 by Beethoven. A splendorous ode to the human spirit, Beethoven's 9th inspires generations of creatives, from filmmakers to video gamers to pop stars. Hear the piece in all its glory performed by the world-renowned Atlanta Symphony Orchestra, Chorus, and soloists. The concert begins with Beethoven's dramatic Ah! perfido, followed by Words for Departure, a new contemporary flavored choral piece by American composer Hilary Purrington.


In The News
The New York Times: Nathalie Stutzmann Ushers In a New Era at the Atlanta Symphony
AJC: Nathalie Stutzmann joins the Atlanta Symphony Orchestra

Words for Departure was commissioned by the League of American Orchestras with the generous support of the Virginia B. Toulmin Foundation.

Support for this event is provided by The Charles Loridans Foundation, Inc., in celebration of ASO Music Director Nathalie Stutzmann's Inaugural Season, and by the City of Atlanta Mayor's Office of Cultural Affairs, in conjunction with the City of Atlanta's annual ELEVATE Atlanta Public Art Festival.