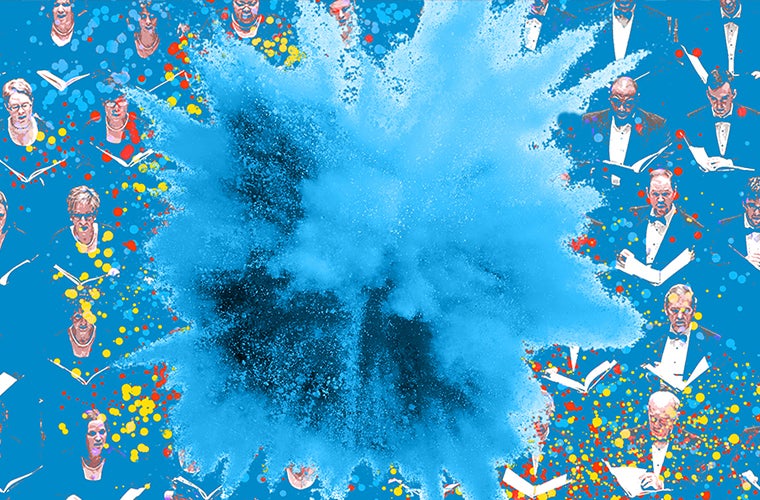 Delta Classical
Debussy and Duruflé
Buy Tickets
April
28
, 2022

Thursday
at 8:00PM
April
30
, 2022

Saturday
at 8:00PM
About
Principal Guest Conductor Donald Runnicles is well known for his interpretations of the French catalogue, and it is always a joy to watch (and hear) him conduct Debussy and Duruflé, and this weekend will be no different as he presents Debussy's first major orchestral work, Prelude to the Afternoon of a Faun. The ASO Women's Chorus will then join the Orchestra for Debussy's Nocturnes, a tone poem reflecting the sky, a festival and the lure of the sea.
After intermission, the full ASO Chorus performs the incredibly moving Duruflé Requiem, one of the most beautiful versions of the Latin Mass for the Dead. Unlike other Requiems, Duruflé moved away from dramatic, opera-like moments and instead wrote a peaceful, quiet, reflective mass that focuses on images of heaven rather than hell. With melodies derived from Gregorian chant, Duruflé's Requiem is as moving as it is contemplative.
As the number of COVID-19 cases continues to decline, the Atlanta Symphony Orchestra and Atlanta Symphony Hall LIVE will no longer require patrons to show proof of vaccination or a negative COVID test for most events in Symphony Hall. In addition, masks will be encouraged, but no longer required. More details are available on our Health & Safety page.