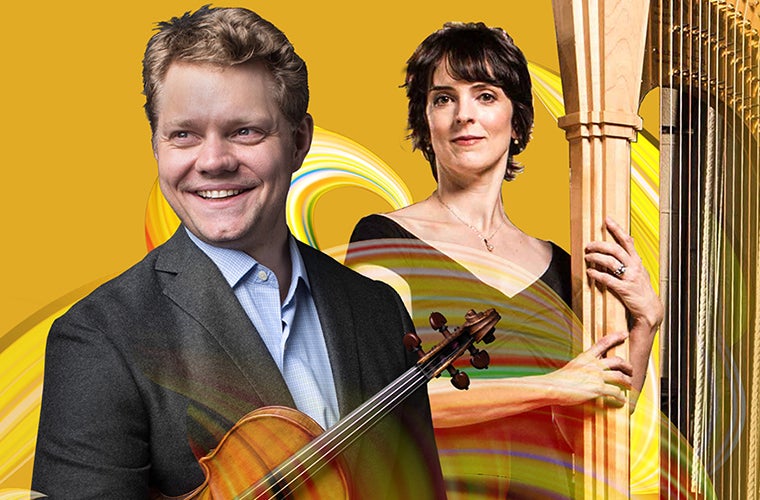 Delta Classical
Bruch and Beethoven
Buy Tickets
April
21
, 2022

Thursday
at 8:00PM
April
23
, 2022

Saturday
at 8:00PM
About
"The violin can sing a melody better than a piano, and melody is the soul of music," Max Bruch once said. While pianists might beg to differ on that point, this weekend is all about the violin. With Stradivarius in hand, Concertmaster David Coucheron plays Bruch's Scottish Fantasy, not quite a concerto in the strictest sense of the word, but still a great showpiece for the instrument. With hints of Scottish folk melodies and the addition of harp solos played by Principal Harp Elisabeth Remy Johnson, Bruch's Scottish Fantasy is one of his best-known and best-loved works.

Also on the program, Beethoven's Third Symphony, "Eroica," originally intended to be dedicated to Napoleon. But when the "great liberator" crowned himself Emperor, he fell decidedly out of favor with Beethoven. No matter; the symphony he inspired is indeed a delight for audiences everywhere.
The Atlanta Symphony Orchestra will be implementing a mandatory vaccine policy for audiences. Beginning September 1, 2021, proof of vaccination or a negative COVID-19 test taken within 72 hours prior to performance, as well as matching photo ID, will be required upon arrival at Atlanta Symphony Hall. More details are available on our Health & Safety page.