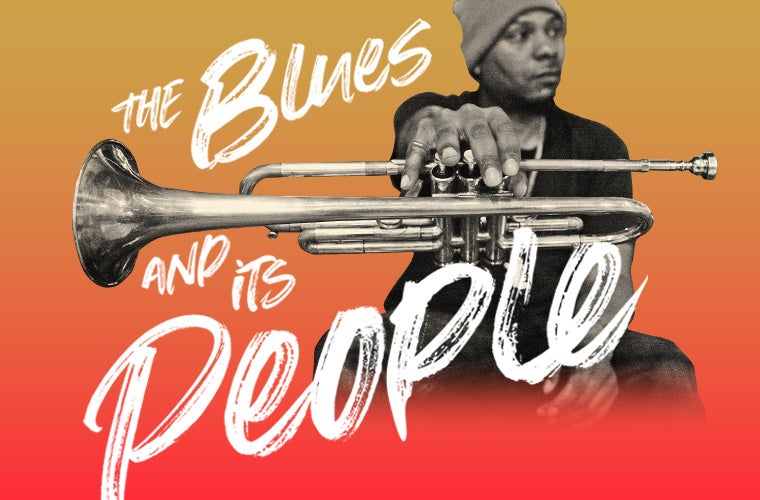 Atlanta Jazz Festival Presents
The Blues and its People
featuring Russell Gunn and the Royal Krunk Jazz Orkestra
Date

May

26

, 2023

Event Starts

8:00PM

Venue

Atlanta Symphony Hall

Doors Open

7:00 PM

Availability

On Sale Now
Buy Tickets
May
26
, 2023

Friday
at 8:00PM
About
The Apollo Theater's production of The Blues and Its People celebrates the 60th Anniversary of Blues People: Negro Music in White America by Amiri Baraka. The concert sold out in New York and now it's coming to Atlanta. It features Blues, Jazz, and Gospel music performed by Russell Gunn and the 26-piece Royal Krunk Jazz Orkestra with special guests including Warren Wolf, Jazzmeia Horn, Miles Griffith, Leon Timbo, Weedie Braimah, and Jessica Care Moore. The Atlanta Jazz Festival will present the concert at Atlanta Symphony Hall on Friday, May 26, 2023 at 8:00 PM.
Commissioned by The Apollo Theater, The Blues and Its People was Ddveloped by Leatrice Ellzy, with music composed and directed by Russell Gunn, narration by Amber Iman, projection design by Zavier Taylor, and lighting design by CJ Pierce. To read a story about the production in the New York Times click HERE.

"I saw the concert at The Apollo, and it was a profound and uplifting experience," states Camille Russell Love, Executive Director of the City of Atlanta - Mayor's Office of Cultural Affairs. "It's the perfect way to kick off the Atlanta Jazz Festival weekend."

Poet, novelist, teacher, and political activist Amiri Baraka was born Everett LeRoi Jones in 1934 in Newark, New Jersey. He attended Rutgers University and Howard University, spent three years in the U.S. Air Force, and returned to New York City to attend Columbia University and the New School for Social Research. Baraka was well known for social criticism. Throughout much of his career his poetry, drama, fiction, and essays were confrontational, calculated to shock and awaken audiences to the political concerns of Black Americans.

Baraka was also a noted writer of music criticism. His classic history Blues People: Negro Music in White America (1963) traces Black music from slavery to contemporary jazz. "Where the music goes that's where the people go. The music reflects the people," Amiri Baraka.