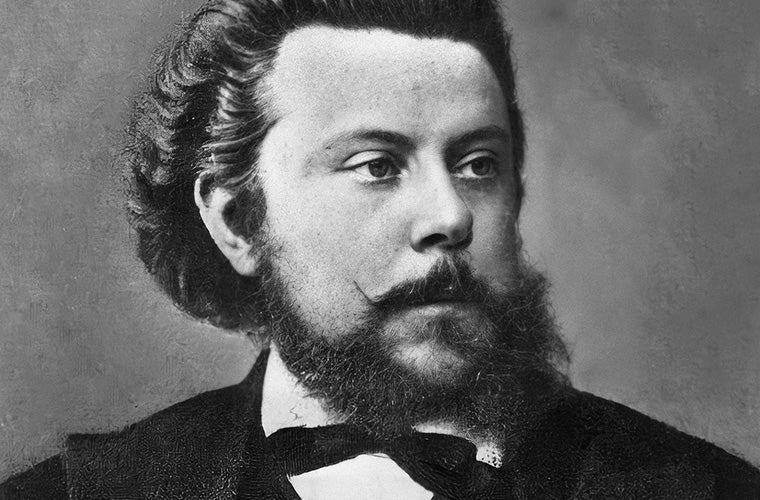 Composer
Modest Mussorgsky
1839 - 1881
Biography
Modest Petrovich Mussorgsky (1839-1881) was one of five Russian composers known as the 'Mighty Handful' for their nationalist tendencies.
Mussorgsky was one of music's great originals. Everything he composed was conceived in terms of natural rhythms, melodies and harmonies of Slavonic folk music. He constantly railed against tradition, honing his music in order to make it, in his words, "an artistic reproduction of human speech in all its finest shades."
Mussorgsky's natural talent was obvious from the start. Initially taught by his mother he became a pianist prodigy, making his debut at nine years old. Four years later, in 1852, he enrolled at the Imperial Guard's cadet school and composed the Porte-en-seigne polka, a surprisingly cheery piano miniature.
In 1863, a shortage of funds forced Mussorgsky to take a job as a clerk in the civil service. Though brimful of startlingly original ideas, the pieces he composed in his spare time often lacked any musical logic and he abandoned many works out of sheer frustration. Indeed, if it hadn't been for Rimsky-Korsakov's later kindness and support, Mussorgsky, and his music, might have fallen by the wayside.
Throughout the 1870s, Mussorgsky became increasingly prone to epileptic seizures, and his predilection for alcohol quickly developed into full-blown dependency.
Mussorgsky's most famous work is Pictures at an Exhibition. It departs from convention at almost every turn. By way of a series of interludes, the composer himself regularly appears in the form of a recurring 'Promenade' theme. As he strolls around the gallery, stopping at each new stage design or watercolour by his friend Viktor Hartmann, the 'Promenade' transforms; sometimes settling us down for the next picture, occasionally creating a startling change of atmosphere.
Featured Events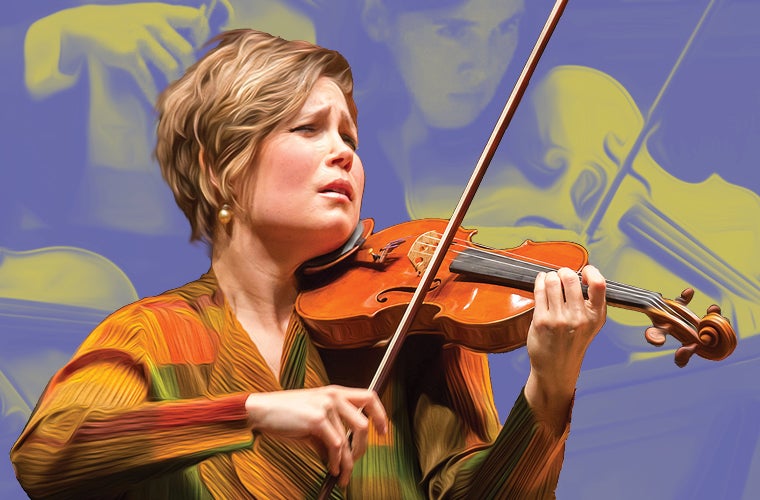 Delta Classical
Night on Bald Mountain

Mussorgsky

Violin Concerto

Helen Grime

Symphony No. 3

Rachmaninov
Andrew Manze Conductor
Leila Josefowicz Violin
Atlanta Symphony Orchestra