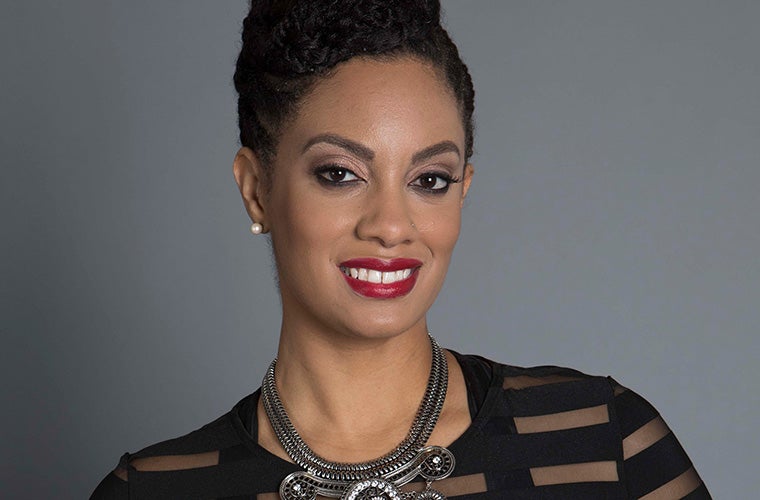 Composer
B. E. Boykin
b. 1989
Biography
Brittney Boykin (B.E. Boykin) is a native of Alexandria, Virginia and comes from a musical family. At the age of seven, she began piano lessons and continued her studies through high school under the tutelage of Alma Sanford. Sanford guided her through various competitions such as the NAACP's ACT-SO competition where she placed 1st place for three consecutive years in the local competition. In the spring of 2007, Boykin was awarded The Washington Post's "Music and Dance Award."

Boykin pursued her classical piano studies at Spelman College under the supervision of Dr. Rachel Chung. During her time at Spelman, Boykin was also the Spelman College Glee Club student accompanist for four years. While an active music student in the music department, she also took a few classes in composition. These classes challenged her musical imagination, and she began to compose and arrange a number of choral compositions. These compositions include her arrangement of "Go Down, Moses" and a setting of "Ave Maria," both of which were performed and recorded by the Spelman College Glee Club during her sophomore, junior and senior years.  During her tenure at Spelman College, Boykin also won 1st place at the 2009 James A. Hefner HBCU Piano Competition at Tennessee State University. 

After graduating from Spelman in 2011 with a B.A. in music, Boykin continued her studies at Westminster Choir College of Rider University in Princeton, New Jersey. She continued to compose music during her time at Westminster and was awarded the R and R Young Composition Prize just a few months shy of graduating. In May of 2013, Boykin graduated from Westminster Choir College with a M.M. in Sacred Music.