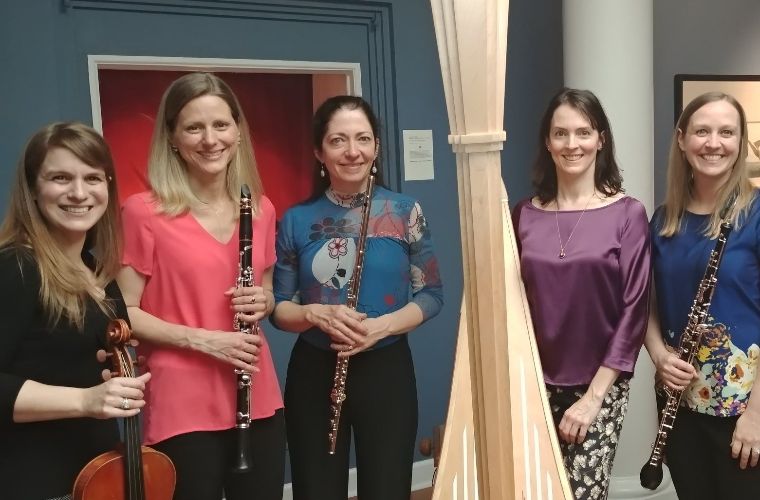 Chamber Music Ensemble
The Merian Ensemble
Biography
The Merian Ensemble is a chamber music group composed of ASO musicians Elisabeth Remy Johnson, Christina Smith, Emily Brebach, Marci Gurnow, and Jessica Oudin. The ensemble is dedicated to "Listen: Works by Women," an initiative to perform and commission chamber music composed by women, in order to support and spotlight existing music and create demand for more. Their activities are mainly focused in March of each year, National Women's History Month.
In addition to concerts at traditional and non-traditional venues, The Merian Ensemble is passionately committed to sharing their concert repertoire with school-age children and providing free and open-to-the-public presentations at libraries and other public spaces throughout metropolitan Atlanta. Their aim is to create a wide awareness of the breadth and depth of this outstanding repertoire, which is too often absent from music programming, and strive to commission a new chamber music work each year.
The Merian Ensemble's 2020 repertoire spotlights "new" and first-generation Americans in a program entitled "American Music for Today and Tomorrow." The program features works by Polina Nazaykinskaya, Reena Esmail, and Mary Kouyoumdjian, as well as the first Merian Ensemble commission written by Brazilian-American composer Clarice Assad.