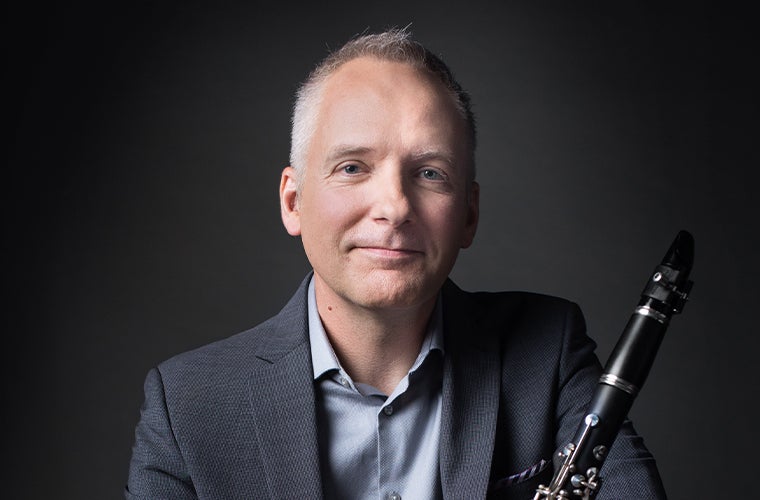 Ted Gurch
Associate Principal Clarinet, E-flat Clarinet
Biography
Ted Gurch is the Associate Principal Clarinet with the Atlanta Symphony Orchestra, and held the position of Associate Principal/E-flat Clarinet since 1989. Prior to coming to Atlanta, he served for three seasons as Principal Clarinetist with the Mississippi Symphony Orchestra.
He attended the Eastman School of Music, where he studied with Stanley Hasty and Charles Neidich, earning a bachelor's degree and performer's certificate. While at Eastman, he performed with the Rochester Philharmonic and the Rochester Chamber Orchestra and was also active as a saxophonist in the school's jazz program as a member of the award-winning Eastman Jazz Ensemble.
He has been featured with the Atlanta Symphony as a concerto soloist on both clarinet and saxophone, and has also appeared locally as a soloist with the Atlanta Wind Symphony, the DeKalb Symphony Orchestra, the Georgia Tech Symphony Orchestra and the wind ensembles of Emory University, Kennesaw State University and Georgia Tech. An active presenter of new music, he has performed and recorded with the contemporary group Luna Nova and with the Atlanta-based ensembles Thamyris and Bent Frequency. He is also a founding member of the Georgia Tech-based new music group Sonic Generator, which specializes in the intersection of music and technology, and has performed with the Atlanta, Riverside and Georgian Chamber Players, the Atlanta Winds and the Grand Teton Music Festival.
What year did you join the ASO?
1989
Why did you choose your instrument?
My parents got me an Irish Whistle in first grade, and I played that all the time with the tablature book it came with. Then I got a recorder, which looks similar but has different fingerings, and enjoyed that too. When my school started offering a band program in the sixth grade, I chose the instrument that I thought looked the most like those—the clarinet.
What's the most interesting or difficult facet of your instrument?
Reeds! I make them, and although I try to bend them to my will, they all have an individual voice and their own possibilities.
What do you do in your free time outside of work?
I like to bicycle and read, and in addition to family time at home, I enjoy yard projects, gardening, and building things instead of buying whenever I can.
Earliest musical memory?
My mom singing to me.