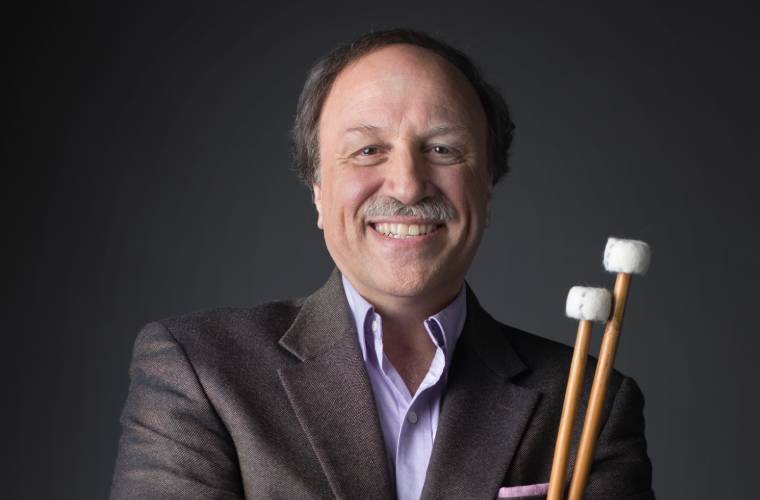 The Walter H. Bunzl Chair
Mark Yancich
Principal Timpani
Biography
Mark Yancich, Atlanta Symphony Orchestra Principal Timpanist (Walter H. Bunzl Chair) since 1981, is active as publisher, clinician, and teacher at Emory University. He annually hosts the Mark Yancich Timpani Class and in 1991 founded The Atlanta Percussion Seminar.  
Yancich is on the faculty and performs at the Aspen Music Festival. He can be heard on more than 100 recordings with the Atlanta Symphony Orchestra, including most of the great choral repertoire with Robert Shaw conducting. Yancich is featured on the performance video of James Oliverio's Timpani Concerto No. 1 and the "Art of Timpani" educational DVDs entitled "Changing & Tuning Plastic Timpani Heads," "Tucking Calfskin Timpani Heads with Cloyd Duff," and "Sewing Felt Timpani Sticks."  
Yancich has appeared as guest timpanist with the Chicago, Pittsburgh, Detroit, Minnesota, and Ft. Worth Symphonies, as well as soloist with other orchestras performing Oliverio's Timpani Concerto No. 1, Phillip Glass's Concerto Fantasy for Two Timpanists and most recently playing the world premiere of Oliverio's DYNASTY: Double Timpani Concerto with his brother, Paul, in both Atlanta and Cleveland.  
Yancich's teachers include Cloyd Duff, Richard Wiener, Saul Goodman, Ruth Cahn, Bill Cahn, and Vinnie Ruggiero. Prior to joining the ASO, he was Principal Percussionist and Timpanist of orchestras in Caracas and Maracaibo, Venezuela, and also taught percussion in El Sistema. He is married to Atlanta Symphony Orchestra violinist Lisa Yancich.
What year did you join the ASO?
1981
Why did you choose your instrument?
I love the way a well-played timpani part alternates between being a supportive team-player and/or an ensemble leader (strongly affecting tempos, dynamics, and quality of orchestral timbre). I also appreciate that timpani parts are, like string players, in almost every piece played during an orchestral season.
What's the most interesting or difficult facet of your instrument?
Sewing my own timpani sticks, tucking calfskin heads, mounting timpani heads onto the timpani, and maintaining heads so that each one has a 'clear' pitch and tone are all interesting and difficult tasks I call the Art of Timpani playing.
Any famous people in your family?
Growing up in a musical family in Rochester, NY meant that every school-aged child in the city knew my grandfather, who conducted all the children's concerts with the Rochester Philharmonic for generations. That seemed 'famous' to me!
Earliest musical memory?
Music was everywhere in my home growing up, but I suppose listening to my father through the heating vents, warming up on his French horn each morning before heading off to the symphony, might be what I recall as a first memory.