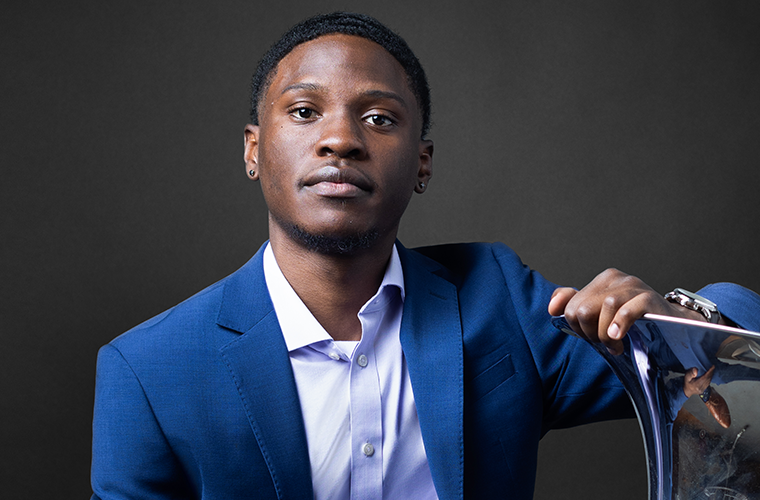 Fellow, The Zeist Foundation ASO Fellowship Chair
Joshua Williams
Tuba
Biography
Joshua Williams recently received a bachelor's degree from the prestigious Juilliard School, which he attended on a full scholarship, studying with Alan Baer, Michael Moore, and Joseph Alessi. He was a 2017 National Young Arts Finalist and recently performed the Vaughan Williams Tuba Concerto with the Georgia Symphony Orchestra. Williams was also a featured artist with the Jazz at Lincoln Center Orchestra. Joshua performs for the Soulful Symphony and is an Ear Training Teaching Fellow.

Williams is no stranger to the ASO: he is a 2018 graduate of the Atlanta Symphony Orchestra's Talent Development Program. Now in its 30th year, the Talent Development Program provides young Black and Latinx musicians the opportunity to receive the highest level of training and preparation to enter music programs and conservatories and to become professional musicians.

"I am incredibly excited to be joining the Atlanta Symphony Orchestra, my hometown orchestra, as a part of the orchestra fellowship program," says Williams. "As a former student of the ASO's Talent Development Program, I have grown up dreaming not only of the opportunity to play in this Orchestra but to change the demographic of orchestras to be more reflective of my community. I hope that my work in the Orchestra will pave the way for both me and other aspiring musicians of color to be on stage well into the future. I am elated about the opportunity to create music alongside the world-class musicians of the ASO and inspire the same community that has inspired me."