Virtual Memberships for Veterans
Thanks to sponsorship from The Home Depot Foundation, The Atlanta Symphony Orchestra offers veterans, active duty, and military families no-cost virtual access to the Atlanta Symphony Orchestra's Behind the Curtain Series.

Request Your Virtual Membership

How Do I Access The Concerts?
Visit ASO.ORG and click on My Account in the top right-hand corner (or from a dropdown menu if viewing on a tablet or phone).
Click Sign In. Enter your email address and select Next.
Enter your password and select Sign In. If this is your first time logging in, you will need to select "Forgot Password" to create a new one.
Once logged in, a pop-up screen will appear with the access code for each available concert. Please note the access code is case sensitive.
Select View Concert button.
Enter the access code and enjoy the show!

Need Assistance?
For more information, access our Viewing Help Page.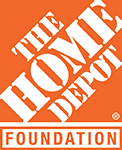 Behind the Curtain Series: