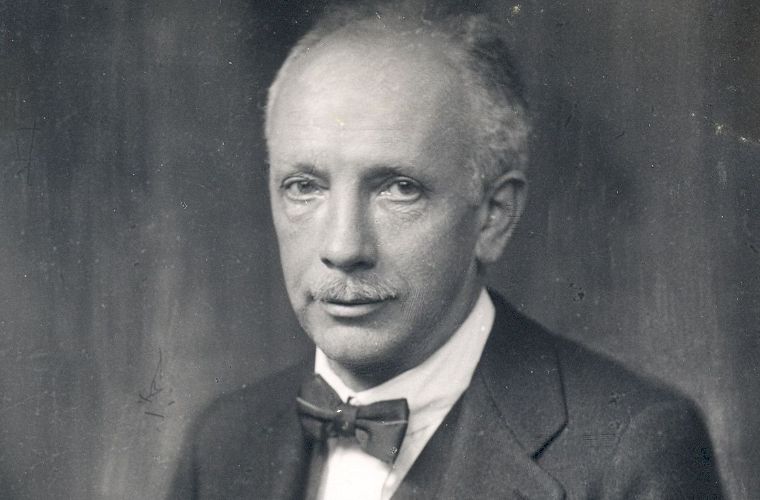 Composer
Richard Strauss
1864 - 1949
Biography
One of the most important composers of the 19th and 20th centuries, he was considered ahead of his time, only then (around the middle of his long life) to fall behind the times. Strauss was unquestionably a great force in the musical Modern as well as a glorious summation of late-romanticism.
He was a musician's son and a prodigy who surpassed all expectations. As a conductor in Munich, Meiningen and Weimar he perfected his craft (he was regarded as one of the leading conductors of his time) and honed the skills which would prepare him for later positions as the artistic director at the Berlin Court Opera (1898 - 1918) and the Vienna State Opera (1919 - 1924).
His works include the symphonic poems Tod und Verklärung, Till Eulenspiegel and Also sprach Zarathustra, which brought him lasting fame before the turn of the century. From the first childlike attempts (Weihnachtslied, 1870) into old age (Four Last Songs, 1948), Strauss devoted himself to song composition. He was to become the unsurpassed master of the genre.
Following the revolutionary drama Salome (text by Oscar Wilde), the collaboration with Hugo von Hofmannsthal put his operatic output on a new footing. Today collaborative stage works such as Elektra, Der Rosenkavalier, Ariadne auf Naxos or Die Frau ohne Schatten are essential features of the operatic repertoire.
In 1933 the Nazi regime appointed Strauss, Germany's leading musician, as President of the Reichsmusikkammer (Reich Chamber of Musicians). Politically naive, Strauss accepted, but by 1935 he had fallen out of favour and resigned. Family reasons (his son Franz had been married to a Jew since 1924) and the financial necessity of having his works performed in Germany prevented him from breaking with the Nazi regime.
This musical giant left behind some 300 sketches along with completed works in all genres, 86 of them with opus numbers. But he left hardly any theoretical or autobiographical writings. Richard Strauss expressed his life and thoughts through art: his grand ambitions and adversaries in the tone poem Ein Heldenleben, an occasionally turbulent family life with his beloved wife Pauline (a celebrated singer in her time) in the Symphonia Domestica and the opera Intermezzo, or his love for the mountainous near his home in Garmisch in his last tone poem Alpensymphonie.