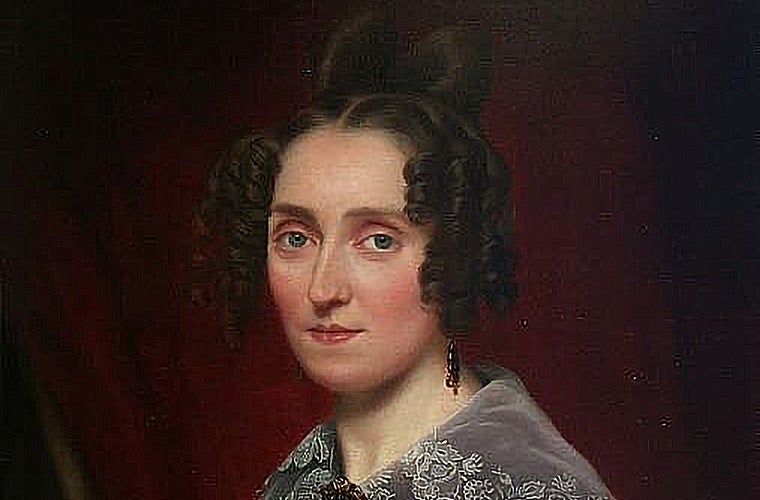 Composer
Louise Farrenc
1804 - 1875
Biography
Louise Farrenc (1804–1875) was the only female professor of music to be hired in the nineteenth century at the famous Paris Conservatory. She was a great pianist who was also a composer, mainly of symphonies and chamber pieces. In her day she was greatly admired and her fame is beginning to resurface in the twenty-first century. She was also the coeditor of a book on early music called Treasures of Pianists. She was a great admirer of early music, and its influence can be heard in her own musical compositions.

Farrenc was born Jeanne Louise Dumont in Paris, France, on May 31, 1804. This also happened to be the year Napoleon was crowned emperor of France, so she was born into a world that was in upheaval. She was born to Jacques-Edme Dumont and his wife. Her brother was Auguste Dumont. She was born into a long line of famous sculptors whose works have been shown in such famous places as the Louvre, Versailles, and Rouen, and in other cities around France. The family of sculptors could be traced back to the beginnings of the seventeenth century. Her family were also painters, and were part of a bohemian set in Paris that was very open to allowing women to explore their artistic abilities. Because of this, Farrenc was allowed the freedom to express her musical passions right from the start. She came to music early and showed great talent for it at a very young age.

Farrenc started her piano studies at a young age. She began studying alongside Senora Soria, a student of the famous musician Clementi. She soon became very proficient, and began taking lessons from great piano masters such as Ignaz Moscheles and Johann Nepomuk Hummel. At the same time she studied the piano she also became interested in composing her own music. When she was only 15 years old her parents decided that she showed so much talent that they enrolled her at the Paris Conservatory, the most illustrious school for music in France. There, while she continued her piano lessons, she also studied the art of music composition under Anton Reicha.

While she was attending the Paris Conservatory she met fellow student Aristide Farrenc. He was ten years older than she and was studying the flute. The two became fast friends. Not long after they met in 1821, the couple was married when Farrenc was 17 years old. After they were married, Farrenc left school to travel around France with her husband on a concert tour. Aristide Farrenc was not fond of touring, however, so they soon returned to France. Farrenc's husband decided he wanted to open a publishing house, Editions Farrenc, which became one of the premiere music publishers in France. He was a great proponent of his wife's composition work and he supported her entirely. It is mainly due to him that Farrenc's work is still available to audiences in the twenty-first century, for he published many of her works. The couple had a daughter, Victorine, on February 23, 1826. Victorine also became a talented pianist, but her career was cut short when she died on January 3, 1859.

Farrenc, in the meantime, continued her studies with Reicha at the Paris Conservatory. When she finished she began touring again in the 1830s. She made an entire career of it, becoming quite famous as a piano performer, building quite a reputation for herself over the decade. While she toured, however, she continued composing.

One of her earliest pieces was the Deuxieme Overture, Op 24, 1834. According to the Women of Note website, the famous composer Hector Berlioz, wrote that the piece was "orchestrated with a talent rare among women." Women of Note added, "It has infectious verve and bold harmonic effects, especially in the central development, where the music moves from the home key of E flat to a dramatic climax in D major."

This and other pieces gave a distinction to Farrenc's work, and by 1842 she was appointed to the position of professor of piano at her alma mater. She was the only female professor at the Conservatory, and she held the position for 30 years, becoming one of the best piano professors in Europe and a woman of high professional standing. Although she was well known, she was still paid much less than men in similar positions. She remained in the professorship until 1873.

Among the pieces that Farrenc wrote was the Symphony No 3 in G minor, in 1849. This Symphony was a huge sensation when it premiered at the Société des Concerts du Conservatoire, and it became a critical as well as a popular hit. According to Women of Note, critics wrote about the piece often, still writing of it three years after its premiere. "There is no musician who does not remember Mme Farrenc's Symphony performed at the Conservatory, a strong and spirited work in which the brilliance of the melodies contends with the variety of the harmony."

Finally she premiered a piece of music, a nonet played by the well-known violinist Joseph Joachim that was so well received that she was offered equal pay with her male counterparts. Farrenc's famous Nonet in E flat, written in 1850, is a romantic classical piece. Critics and audiences loved the piece because not only did it emphasize the violin with moments of solo work, but it seemed to center on each instrument, highlighting the best of what each instrument had to offer.

Farrenc next wrote Sextet for piano & winds in C minor. Women of Note said of the piece, "The combination of instruments, wind quintet and piano, is used here for the first time, some 90 years before the more famous Poulenc Sextet." It was an immediate hit and garnered Farrenc much praise.

Besides her performing and training, Farrenc also edited a book about early musical performance styles that was influential and well-received. Farrenc, along with her husband, was a supporter and researcher of early music. The couple were so fascinated by the subject that they put together a 23-volume set of books about piano and harpsichord music, Le tresor des pianistes (The Treasures of Pianists). The music in the book came from the previous 300 years. Farrenc and her husband worked on the anthology together until his death; Farrenc then finished the work on her own.

Farrenc remained popular as a performer, but remained little known as a composer. The famous nineteenth-century music biographer and critic Francois Joseph Fetis explained Farrenc's lack of universal success: "Unfortunately, the genre of large scale instrumental music to which Madame Farrenc, by nature and formation, felt herself called involves performance resources which a composer can acquire for herself or himself only with enormous effort...This is the reason why her oeuvre has fallen into oblivion today, when at any other epoch her works would have brought her great esteem." Audiences of the day reacted better to famous names than they did to lesser known artists such as Farrenc.

Even though she was not gaining popularity as a composer, Farrenc did not give it up. She next wrote the Trio for clarinet, cello & piano in E flat in 1861. This piece was thought by critics to have been inspired by Beethoven in its flowing melodies, but with an added twist that Farrenc brought to her compositions. The Sonata for cello & piano in B flat, written in 1861, was Farrenc's next piece, and is still considered a great duo performance. It is still chosen today by musicians to help cellists and pianists emphasize their skills.

The Trio for flute, cello and piano in E minor was written in 1862. According to Women of Noteb, "Her scherzos always catch fire, this time it's from pace and cross-rhythmic exuberance. She has an ear for haunting sequences of harmonies."

Farrenc wrote several orchestral works such as symphonies and overtures, but she was best known for her chamber music, especially two piano quintets that were popular among critics and those who were knowledgeable in the musical arts. As an acknowledgement of her very fine chamber work, she won the Chartier Prize in both 1861 and 1869, presented by the Academie des Beaux-Arts for her chamber music.

Farrenc died on September 15th, 1875, in Paris.