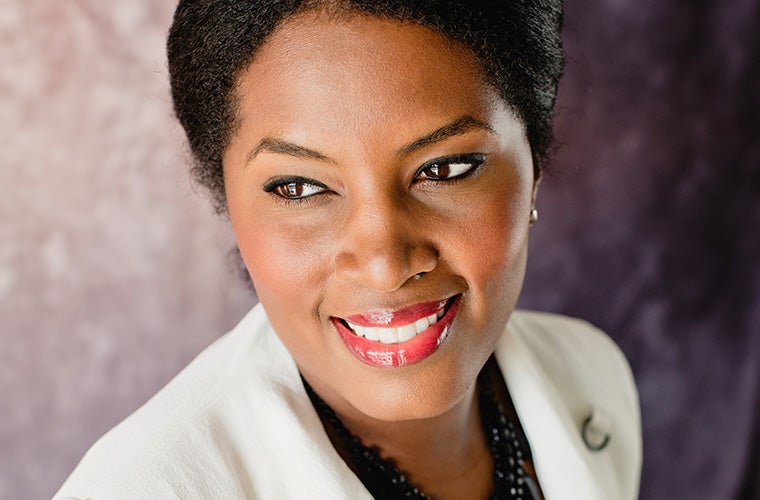 Composer
Chanda Dancy
b. 1978
Biography
Native Texan, Chanda Dancy, started composing orchestral works at the age of 12. She has been described as a "phenomenal composer" (Ted Chung, Zacuto: Featured Filmmakers) and "quickly gaining recognition as a foremost black American contemporary composer." (Anthony Parnther, Conductor, San Bernardino Symphony). Her works are described as "emotionally penetrating" (John Malveaux, Africlassical.com) and "rich" (George Heymont, Huffington Post ).
An alumnus of the USC Film Scoring Program, and the Sundance Composers Lab, Chanda Dancy is both an accomplished film and television composer with over 18 years of experience and an emerging classical concert composer. Arts Boston named her one of "10 Contemporary Black Composers You Should Know". She is known for her work on the Sundance award winning documentary "Aftershock" (Disney/Onyx Collective), the hit Netflix TV Original "The Defeated" starring Taylor Kitsch (Friday Night Lights), the Korean War era epic "Devotion" starring Jonathan Majors (Da 5 Bloods, Loki) and Glen Powell (Top Gun: Maverick), and the Whitney Houston biopic "I Wanna Dance With Somebody", directed by Kasi Lemmons.
Besides composing, Chanda is also known for her performances with the indie rock band, Modern Time Machines, as violinist, keyboardist and vocalist, and as owner of the boutique post production studio, Cyd Post.