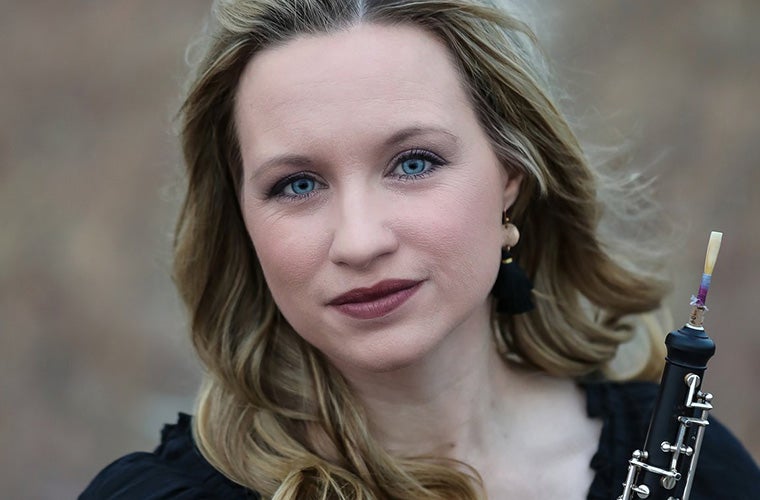 Composer
Alyssa Morris
b. 1984
Biography
Alyssa Morris has delighted audiences around the world with her "exceptional" and "soulful" musicianship (Fanfare.) American Record Guide describes her playing as "stunning," exhibiting "unmistakable…virtuosity." Alyssa serves as Assistant Professor of Oboe and Music Theory at Kansas State University, and as the principal oboist of the Topeka Symphony Orchestra and Wichita Grand Opera. She has appeared as a soloist in venues throughout the United States, Scandinavia, the British Isles, and Western Europe. She performed as a concerto soloist at the Kennedy Center, and with the Topeka Symphony in a performance of her original concerto Dreamscape. Alyssa was a recitalist at the 2014, 2016, and 2018 International Double Reed Conventions in New York City, Columbus, Georgia, and Granada, Spain, and a featured performer at the 2021 Virtual International Double Reed Symposium. Alyssa has been a featured performer and composer on National Public Radio's program "Performance Today," and live on Kansas Public Radio's program "Classical Music in the Morning."
An award-winning oboist, Alyssa is a 2021 American Prize semi-finalist in the Solo Instrumental and Virtual Performance divisions, was a Music Teachers National Association state first prize recipient, a recipient of 2nd prize at the MTNA Semi-Finals, and a three-time winner of the Utah State Fair performance competition. Alyssa was a 2016 PEO scholar, and was selected as the Idagrace Guy Endowed Scholar. She was the only music major in 2016 to receive a top ten position in this competition amongst the hundreds of female doctoral students who applied from the United States and Canada. As a PEO scholar, Alyssa was awarded $15,000 in support of her research.
Alyssa previously held the position of associate principal oboe in the Richmond Symphony Orchestra, and 2nd oboe in the Utah Wind Symphony. She has additionally performed with the Cincinnati Chamber Orchestra, the Cincinnati Bach Ensemble, the Kentucky Symphony Orchestra, the Utah Baroque Ensemble, and the Utah Lyric Opera.
Alyssa is a co-founder of Aglow Trio with flutist Karen Large and pianist Amanda Arrington. Aglow Trio (a trio for flute, oboe, and piano) is dedicated to bringing light and optimism to their audiences by carefully curating programs aimed at highlighting new and unique voices. Aglow Trio was a featured performing ensemble at the 2021 World Flutes Festival, the National Association of College Winds and Percussion Instructors Conference, and the Flute New Music Consortium Conference.
Regarding her equally expansive work as a composer, Alyssa's chamber music is performed extensively around the world. Alyssa was a recipient of an International Barlow Composition Commission, and she was the Composer-In-Residence for the River Oaks Chamber Orchestra's 2020-2021 season. Her music has been presented at several International Double Reed Conventions, the Japan Double Reed Society Convention, the National Flute Association Convention, the National Clarinet Association's ClarinetFest, and the Society of Composers Inc. National Convention.
Alyssa has been commissioned to write music for the Richmond Symphony Orchestra, the U.S. Air Force Woodwind Quintet, the River Oaks Chamber Orchestra, Dr. Mark Ostoich (University of Cincinnati College-Conservatory of Music), the Sundance Trio (Brigham Young University), and Carolyn Hove (principal English horn of the Los Angeles Philharmonic), to name a few.
Her music is published by TrevCo Music Publishing and C. Alan Publishing, and has been recorded on the Blue Griffin, Centaur, Equilibrium, MSR Classics, Parma, and Tantara labels. Alyssa can be heard performing on the MSR Classics label, in her solo albums "A Higher Place" (2018) and "Ruminations" (2022.) Fanfare magazine writes the following about her album "A Higher Place:"
"Alyssa Morris…brings something that we don't always hear in the music of our time–wit. Add to this a true melodic gift, an ability to evoke a range of moods, and a strong imagination, and the result is a composer whose music is gratifying even on repeated hearings."
As a sought-after clinician, Alyssa has given performances and live and virtual master classes at Arkansas State University, Baylor University, Brigham Young University, Brigham Young University-Idaho, Central Michigan University, Emporia State University, Northwestern Louisiana State University, Oklahoma State University, Stephen Austin State University, SUNY-Potsdam, the University of Arkansas, the University of Iowa, the University of Nevada-Reno, the University of Missouri-Kansas City, the University of North Texas, the University of Southern Mississippi, the University of Texas in Arlington, University of Wisconsin-Eau Claire, and Utah Valley University. Alyssa has been a featured artist for the SHE Women in Music Festival, resident guest artist for the Double or Nothing Double Reed Camp, an adjudicator for the 2016 International Double Reed Composition Competition,
Alyssa earned her BM and MM degrees in oboe performance at Brigham Young University, where she studied with Dr. Geralyn Giovannetti. She earned her DMA in oboe performance with a cognate in composition at the University of Cincinnati College-Conservatory of Music where she studied with Dr. Mark Ostoich, Dwight Parry, and Lon Bussell. She lives in Kansas with her husband and two children. They enjoy exploring the beautiful midwestern prairies together.

Photo Credit: Kristen Schwavis, Captured Moments Photography, 2021
Featured Events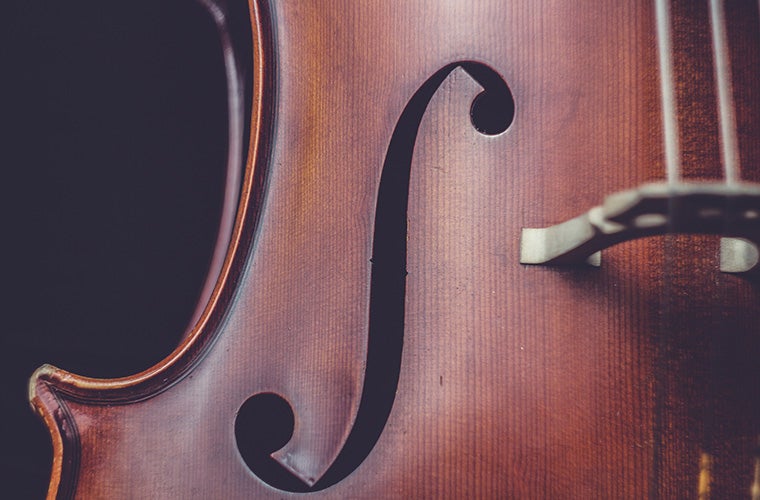 Chamber
Duo for Two Cellos (arr.) No. 1, K.423 (1789)

Mozart

Bachianas Brasileiras No. 6 for Flute and Bassoon (1939)

Villa-Lobos

Motion for Woodwind Quartet

Alyssa Morris
Thomas Carpenter
Brad Ritchie
Christina Smith Principal Flute
Anthony Georgeson Acting/Associate Principal Bassoon
C. Todd Skitch Flute
Samuel Nemec Oboe
Marci Gurnow Clarinet
Laura Najarian Bassoon