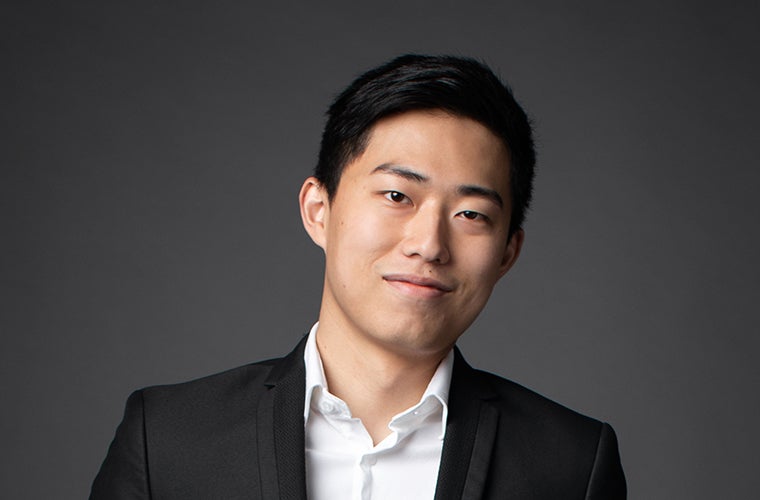 The Edus H. & Harriet H. Warren Chair
Zhenwei Shi
Principal Viola
Biography
Zhenwei Shi from Changsha, China, received the first prize of the 2010 International String Players Competition in Hong Kong, the third prize of the 2014 Johansen International Young String Players Competition in USA, and the first prize of the Theodore Holland Viola Prize in the UK. He was awarded the Special Jury Prize from the 2016 XII Lionel Tertis Viola International Competition, the Regent's Award from Duchess of Gloucester of British Royalty, and a scholar from Drake Calleja Trust and ABRSM from 2016.
Zhenwei Shi started his viola studies with Li Sheng at the Middle school of the Shanghai Conservatory of Music. He attended the Royal Academy of Music with a full scholarship for his undergraduate studies with Paul Silverthorne, Roger Chase, and Juan-Miguel Hernandez. After graduating with a first-class honor degree, he received full scholarship offers from the San Francisco Conservatory, Royal Academy of Music, and The Juilliard School for his master's degree study. Currently, he is a student at San Francisco Conservatory of Music under Dimitri Murrath and Jay Liu.
Zhenwei has performed as a solo violist and chamber musician at prestigious venues such as Buckingham Palace, Wigmore Hall, Royal Festival Hall and Shanghai Concert Hall. Since 2018, he has frequently played with the San Francisco Symphony and Chicago Symphony Orchestra. Zhenwei Shi was appointed by maestro Robert Spano as Principal Viola of the Atlanta Symphony Orchestra in 2018.
What year did you join the ASO?
2019
Why did you choose your instrument?
The beauty of the warm, dark sound and inherent sadness character.
What's the most interesting or difficult facet of your instrument?
Lots of viola jokes…
What do you do in your free time outside of work?
Read books and hang out with some friends
What other instrument do you wish you played?
Classical guitar
Favorite time of year to get outside?
Early summer
Most interesting or unusual place you've played a concert?
Buckingham palace!
Featured Events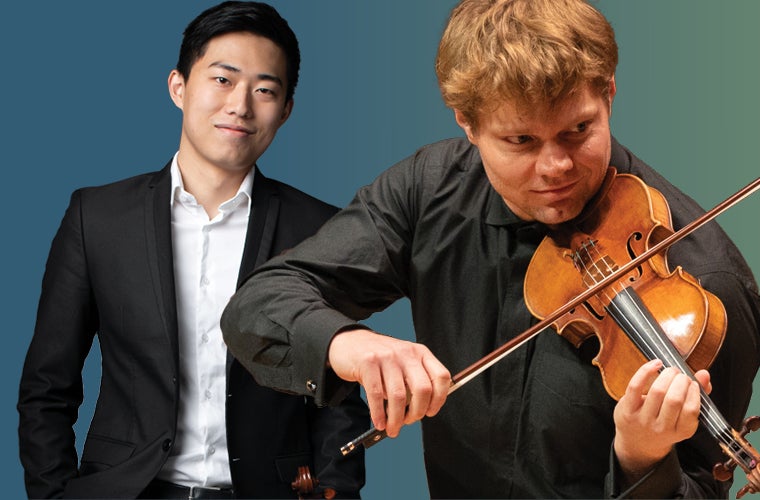 Delta Classical
Variations on a Theme by Haydn

Brahms

Sinfonia Concertante

Mozart

Symphony No. 1

Brahms
Nathalie Stutzmann Music Director
David Coucheron Concertmaster
Zhenwei Shi Principal Viola
Atlanta Symphony Orchestra