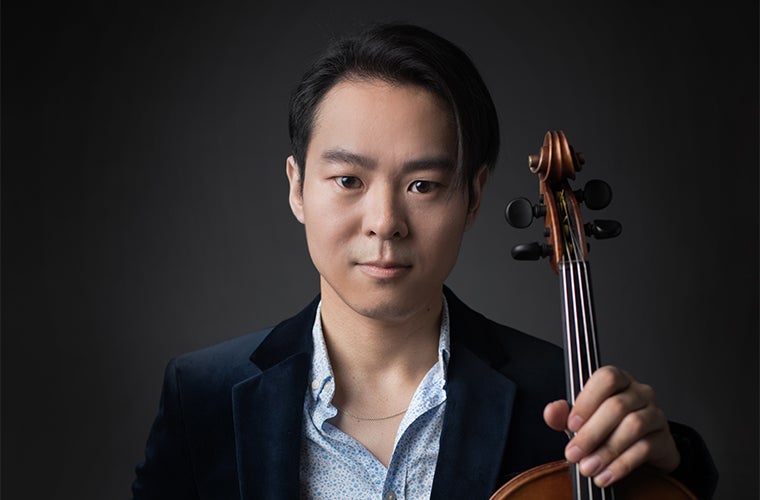 Yiyin Li
Viola
Biography
Yiyin Li joined the viola section of the Atlanta Symphony Orchestra (ASO) in 2010.
As a chamber musician, Mr. Li has won honors at the New England Conservatory Honors Ensemble Competition and third prize in the Central Conservatory of Music chamber music competition. Additionally, he has performed at the Ravinia Music Festival, Yellow Barn Music Festival, Pacific Music Festival Japan, Saito Kinen Music Festival, and the Beethoven Music Festival.
Mr. Li performed the Bartók Viola Concerto with the New England Conservatory's Philharmonia Orchestra in Jordan Hall under the baton of Benjamin Zander. He also performed Samuel Adler's Viola Concerto with the EOS Symphony Orchestra at the Beijing Modern Music Festival Opening Concert in Beijing. In 2007 he toured the United States with the International Sejong Soloists.
Mr. Li started playing the violin at age three and switched to the viola when he was 12. He has won accolades at numerous competitions, including the Primrose International Viola Competition, China Young People's Artist Music Competition, China Viola International Competition, and first place in the New England Conservatory Concerto Competition.
Mr. Li studied at the Central Conservatory of Music and the New England Conservatory. His primary teachers were Kim Kashkashian and Wing Ho.
Prior to joining the ASO, Mr. Li was the Associate Principal Viola of the Milwaukee Symphony Orchestra. He has also performed with the Boston Philharmonic Orchestra, New England Conservatory Philharmonia and Chamber Orchestras, EOS Symphony Orchestra, Outstanding Chinese Youth Artists Orchestra, Seiji Ozawa Ongaku-Juku Orchestra, and Pacific Music Festival Orchestra.
What year did you join the ASO?
2011
Favorite composer(s)?
Mahler of course!
Cats or dogs?
70% Dogs 30% Cats
Do you come from a musical family?
My mother plays violin and my father is a dancer.
Earliest musical memory?
I had a whole set of Perlman's cassette tapes that I listened to on my Walkman 24/7.
What other instrument do you wish you played?
Cello and Percussion.
Favorite time of year to get outside?
The spring.