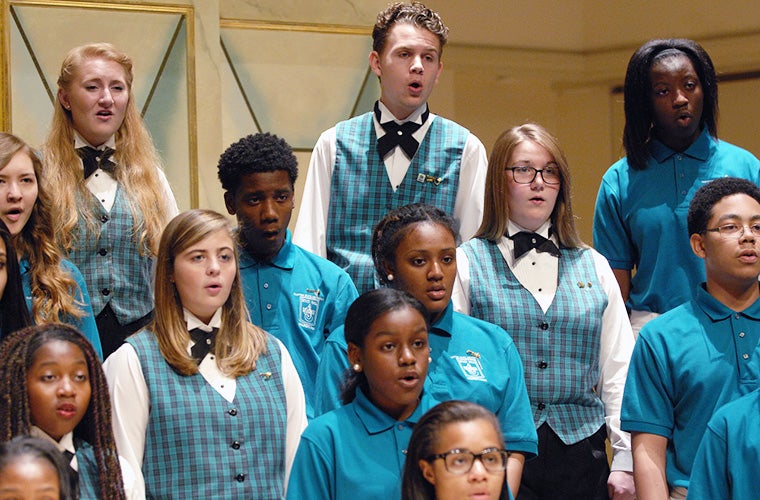 Spivey Hall Children's Choir
Biography
Located on the campus of Clayton State University and dedicated to excellence, the Spivey Hall Children's Choir Program offers professional-level instruction in vocal technique, music theory, sight singing, ear training, and presentation as well as exposure to a variety of choral styles. Involvement also enhances young people's lives, helping them to develop self-reliance, personal integrity, responsibility, compassion, teamwork, and confidence in their abilities.

The formation of the Spivey Hall Children's Choir Program is another successful endeavor by the Walter and Emilie Spivey Foundation, the Spivey Hall Education Committee, and Clayton State University to provide supplementary music education programs to metro-Atlanta youth from 17 different counties.

Founded in 2002, the Spivey Hall Young Artists features students ages 10 through 13. Under the direction of Craig Hurley, the Young Artists serves as the preparatory choir equipping singers with the skills they need to participate in the Spivey Hall Children's Choir.

One hundred twenty voices strong, the Spivey Hall Children's Choir was founded in 1994 and features singers ages 10 through 18. Dr. Martha Shaw, artistic director, conducts this ensemble as well as its advanced counterpart, the Tour Choir.

Singing with unmistakable spirit, refinement, and remarkable beauty of tone and expression, the Spivey Hall Tour Choir is the select group of the organization. These outstanding young musicians proudly represent Spivey Hall's dedication to music education and commitment to artistic excellence.

As cultural ambassadors of the State of Georgia, the Tour Choir has recorded four professional CDs and performed to acclaim throughout the United States, as well as in Canada, Sweden, Norway, England, Austria, Czech Republic, China, Scotland, and Spain. In February 2015, it performed to standing ovations at the American Choral Directors National Conference in Salt Lake City. The Choir was featured as a solo ensemble on the stage of Carnegie Hall in June 2016. In June 2018, the Choir traveled to Italy for a performance tour highlighted by singing Mass in the Vatican.
Featured Events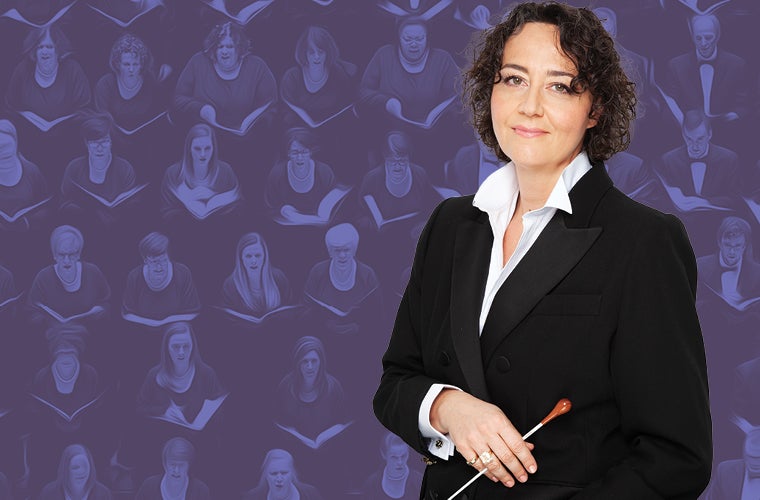 Delta Classical
Nathalie Stutzmann Music Director
Robin Tritschler Evangelist (Tenor)
Nmon Ford Jesus (Baritone)
Camilla Tilling Soprano
Lucia Bradford Mezzo-Soprano
Kenneth Tarver Tenor
Leon Košavić Baritone
Annalisa Pappano Viola Da Gamba
Alice Coquart Continuo Cello
Chloé Sévère Continuo Keyboard
Peter Marshall Piano/Harpsichord/Organ
Andrew Maginley Theorbo
Spivey Hall Children's Choir
Atlanta Symphony Orchestra Chamber Chorus Chorus
Atlanta Symphony Orchestra