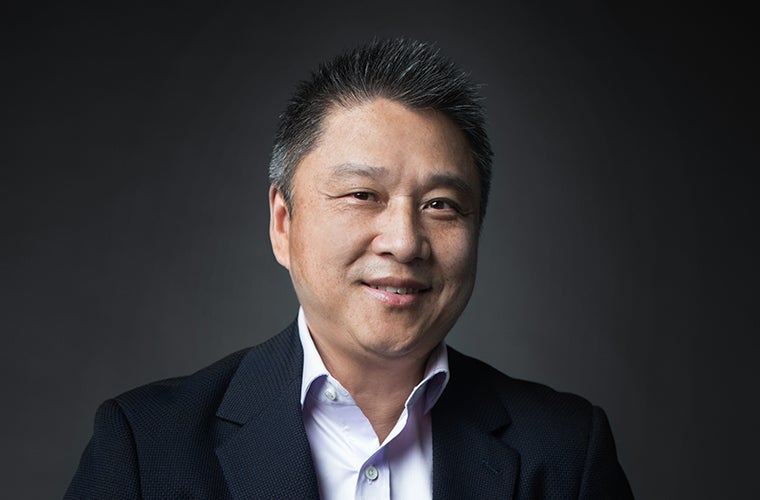 The Frances Cheney Boggs Chair
Sou-Chun Su
Acting/Associate Principal Violin
Biography
A native of Taiwan, Sou-Chun Su began his violin studies with his father. Immigrating to the Atlanta area during his high school years, he was the Concertmaster of the Atlanta Symphony Youth Orchestra and received numerous local and national awards. In 1990, following his graduation from the Cleveland Institute of Music at the age of 22, Su was immediately appointed the Associate Principal Second Violin of the Atlanta Symphony Orchestra, becoming its youngest member at that time. From 2014-17, he served as the Acting Principal Second Violin for the ASO.
At the Cleveland Institute of Music, Su was the concerto competition winner and lead the CIM orchestra as concertmaster under Kurt Masur, Christoph von Dohnányi, Otto-Werner Mueller, and Pierre Boulez. His teachers were David Cerone, David Updegraff, as well as Bernhard Goldschmidt and Daniel Majeske, both late principals of the Cleveland Orchestra. As a member of the Kosumast String Quartet, he worked extensively with members of the Juilliard, Guarnieri, and Tokyo String Quartets.
In recent years, Su has been invited on several occasions to perform with the Cleveland Orchestra under Franz Welzer-Most with concerts in Cleveland, Miami, the Lincoln Center Festival in New York, as well as the 2016 European Tour at the Salzburg and Lucerne Festival. He has also performed with the St. Paul Chamber Orchestra, the St. Louis Symphony and as guest Concertmaster of the Augusta Symphony. During the summer months, he has performed at the Grand Teton Music Festival in Jackson Hole, Wyoming and the Blossom Music Center in Cleveland.
Su has been featured as soloist with the Atlanta Symphony Orchestra, CIM Symphony Orchestra, Ohio Ballet Orchestra, and National Repertory Orchestra in Colorado. In 2002, he was the soloist in Mendelssohn violin concerto at the Midwest International Band and Orchestra Conference in Chicago. As a chamber musician, he has performed with the Georgian Chamber Players, Emory Chamber Music Society, and Riverside Chamber Players. He is a founding member of the Amadeus String Ensemble.
Expanding his interest beyond classical music, he also participates frequently in the Atlanta recording scene, having played on albums for artists such as R.E.M., Bruce Springsteen, Faith Hill, Widespread Panic, and the Indigo Girls.
Su is married to violinist Sheela Iyengar and has two young children, Julia and Joshua.
What year did you join the ASO?
1990
What's on your ASO repertoire bucket list?
Not too many piece that I haven't play..but Strauss Alpine Symphony and Mahler #9 are two of my favorite pieces. Any piece performed with Yo-Yo Ma..
What do you do in your free time outside of work?
Cooking, golf, exercising.
Do you come from a musical family?
Yes, my father was a violin and piano teacher. My wife is also a violinist with ASO, and my daughter is a violin major at Rice University.
Earliest musical memory?
Hearing my dad teach violin ever since I was in a crib.
Earliest musical hero?
Itzhak Perlman
What is your post-concert routine?
Eating something and Sports Center.