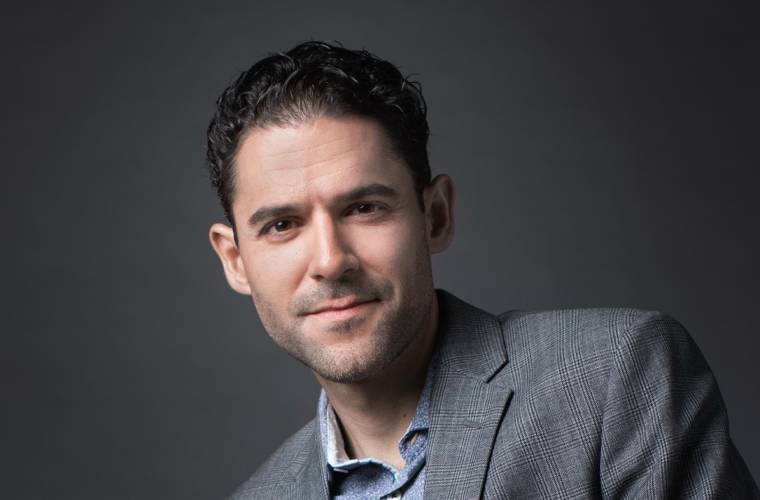 Michael Tiscione
Acting/Associate Principal Trumpet
Biography
Michael Tiscione, originally of Monroe, NY, joined the trumpet section of the Atlanta Symphony Orchestra during the 2002-2003 season. He left the Atlanta Symphony Orchestra to join the San Francisco Symphony as second trumpet for the 2010-2011 season and has since returned to the Orchestra, where he is currently Acting Principal Trumpet.
Tiscione has traveled across the US to perform with many notable ensembles, including the Chicago Symphony Orchestra, New York Philharmonic, Philadelphia Orchestra, Toronto Symphony, Utah Symphony, Indianapolis Symphony, and IRIS Chamber Orchestra.  During the summer months, he serves as second trumpet with both the Sun Valley Summer Symphony and the Bellingham Music Festival Orchestra.  In 2015, he began performing as principal trumpet with Festival Mozaic in San Luis Obispo, CA, and in the section at the Strings Festival in Steamboat Springs, CO.  
Recent solo engagements have included appearances with the United States Military Academy at West Point, the Georgia Philharmonic, and with the Georgia Brass Band at the 2012 International Trumpet Guild Conference.  An avid chamber musician, Tiscione has been a member of the Atlanta Symphony Brass Quintet since 2005.  He performs and records with the Burning River Brass, has recently toured China with the Chicago Symphony Brass Quintet, and performs regularly with the Atlanta Chamber Players as well as at the Amelia Island Chamber Music Festival. He is currently an adjunct faculty member at Kennesaw State University following temporary appointments at the University of Georgia and Georgia State University. Tiscione is married to the Principal Oboe of the Atlanta Symphony Orchestra, Elizabeth Koch Tiscione.
Tiscione holds degrees from Indiana University (BM) and Northwestern University (MM). His teachers have included John Rommel, Charles Geyer, Barbara Butler, and John Charles Thomas. 
What year did you join the ASO?
2002
What's the most interesting or difficult facet of your instrument?
The sound on the trumpet is created with our lips, so brass players always need to take care of them to avoid getting chapped or dry lips - that could make for some interesting sounds!
What do you do in your free time outside of work?
I'm an avid road cyclist - usually riding over 10,000 miles a year. Also enjoy all things wine-related - collecting, drinking, traveling, blogging.
Do you come from a musical family?
Yes - my father played saxophone, my older brother also played sax, and my sister played the flute, but I'm the only one that still plays.
Earliest musical memory?
Listening to my dad play the tenor sax at church
Most memorable/favorite ASO memory or moment?
Listening to my amazing wife rehearse the Strauss Oboe Concerto for her solo debut with the orchestra.
Most interesting or unusual place you've played a concert?
Unusual - an arena in Perry, GA where they auction off livestock!. Interesting/Inspiring is easily the Musikverein in Vienna.