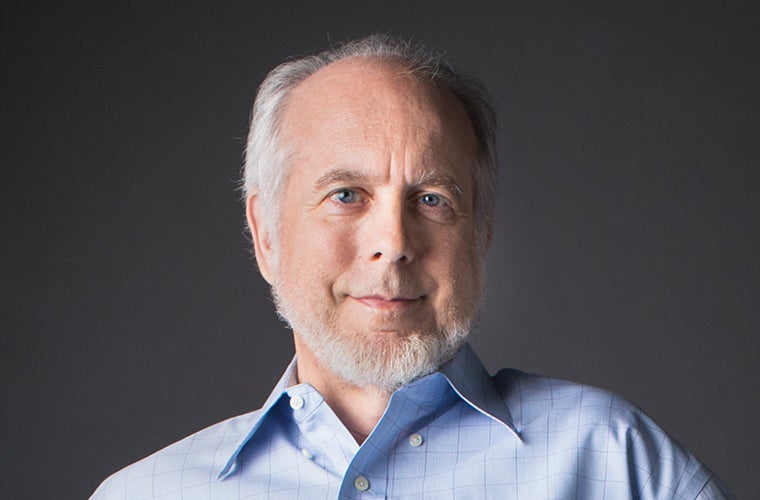 The Delta Air Lines Chair
Michael Moore
Principal Tuba
Biography
Michael Moore joined the Atlanta Symphony Orchestra in 1968, and at age 18, was the youngest tubist among any major orchestra. After 49 years in the Orchestra, he has now become the "dean."
Besides performing the Vaughan Williams Tuba Concerto on subscription concerts conducted by Robert Spano in 2008, Moore has performed the Vaughan Williams Tuba Concerto with the Atlanta Symphony Orchestra in Symphony Hall and at Piedmont Park, as well as the Edward Gregson Tuba Concerto with ensembles in Atlanta and Columbus. In 2003, 2012, and 2015 he was guest tubist with the Chicago Symphony. Additionally, Mr. Moore was guest artist at Tubilustrium 2005-8 in Cosenza, Italy, and at the University of Alaska in Fairbanks.
Moore is the founder of the non-profit Atlanta Brass Society and the ABS Press, and also artistic director of the Atlanta Symphony Brass Quintet. He serves on the faculty at Emory University, where he teaches tuba and coaches brass chamber music; Moore also conducts the Atlanta Symphony Community Brass Ensemble.
Along with his numerous musical pursuits, including playing banjo, Moore serves as Treasurer of the International Conference of Symphony and Opera Musicians and Treasurer of the Atlanta Symphony Orchestra Players' Association and is also Vice President of the Atlanta Federation of Musicians.
Born in Oklahoma and raised in Georgia, Moore received his degree in music literature with a minor in composition from Georgia State University. His tuba studies have been with Arnold Jacobs and Ed Kleinhammer of the Chicago Symphony, Ward Fearn of the Philadelphia Orchestra, William Hill of Georgia State University, and his father, E.W. Moore – longtime Atlanta Symphony Orchestra tubist under Henry Sopkin.
What year did you join the ASO?
1968
What's the most interesting or difficult facet of your instrument?
The extreme range of the instrument- it can play lower than any other instrument, yet the repertoire goes up into the trumpet's middle register. It is more difficult to play low with any facility than high. It is difficult to play cleanly and to make large leaps- it is a rather unwieldy beast.
Do you come from a musical family?
My father, E. W. Moore, was tubaist in the ASO in the late 50s and early 60s. My wife, Paula Peace was the founder of the Atlanta Chamber Players and served as pianist and Artistic Director for nearly 40 years. My daughter, Erin, is a band director and trumpet player.
Earliest musical memory?
Hearing a string quartet from the ASO playing Corelli at Rich's downtown on Thanksgiving night when the whole city turned out to light the Great Tree. About the same year I remember hearing the ASO play Messiah at the old Tower Theatre.