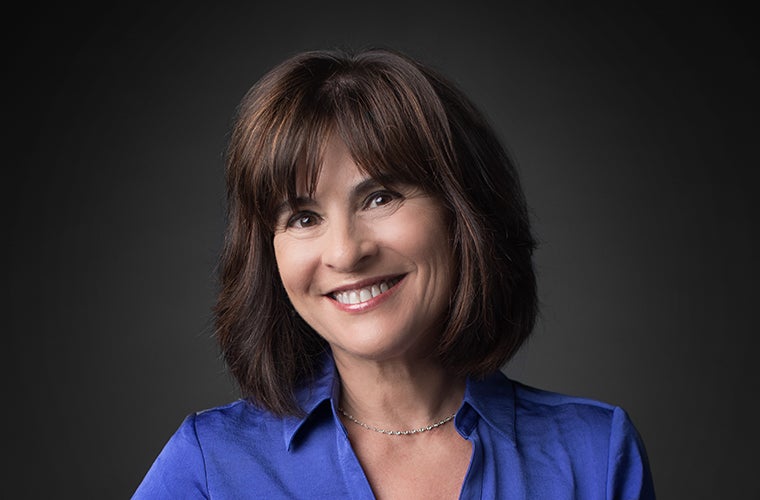 Lisa Wiedman Yancich
Biography
Lisa Wiedman Yancich, violinist, is a native of Longmeadow, Massachusetts, and has been a member of the first violin section of the Atlanta Symphony Orchestra since 1984.
Before joining the orchestra, she did undergraduate studies at Amherst College and graduate studies at Yale University. Her main teachers include Renato Bonacini, Philip Naegele, James Buswell and Syoko Aki. Yancich also had influential coaching with Glenn Dicterow and Charlie Castleman.
Before coming to Atlanta, she played with the New Haven Symphony, The Florida West Coast Symphony, and The Grand Teton Music Festival, among other music festivals. In 1982, she played with the Camerata Lysy of Gstaad, Switzerland, and toured China and India under the direction of Yehudi Menhuin, just as China was opening its cultural doors to the West.
Yancich has been a guest violinist with the Baltimore, Minnesota, and Cleveland Orchestras. She has been an Affiliate Artist at Emory University since 1988 and continues to pursue her passion as a teacher and chamber musician.
She has the great fortune of sharing her musical life across the stage from her husband Mark Yancich, Principal Timpanist.
What year did you join the ASO?
1984
What's the most interesting or difficult facet of your instrument?
It is always a challenge to produce the most beautiful sound no matter how difficult and virtuosic the technique is. Because, really, who wants to listen to a violin unless it's absolutely warm and embracing?!
What do you do in your free time outside of work?
Practice solo repertoire and the upcoming weeks of ASO concerts. It's the only time we can critically hear ourselves when sitting in the string section. Outside of that, I love to ski with the Principal Timpanist;) read, quilt with a friend, play mahjong, and spend a lot of time with family.
Any famous people in your family?
I married into one. Check out Mark's bio. Also, the actor, Ed Asner is a cousin.
Earliest musical memory?
Going regularly to the Springfield Symphony with my parents.
Favorite time of year to get outside?
Summer in the Adirondack mountains away from the heat
Most interesting or unusual place you've played a concert?
In a high school gymnasium in New Jersey for 5 people and the ASO played their hearts out to them.