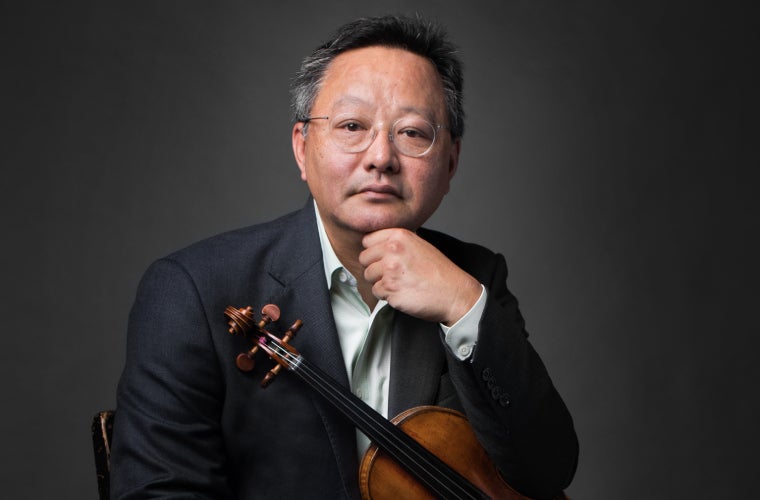 Jun-Ching Lin
Assistant Concertmaster
Biography
Jun-Ching Lin joined the Atlanta Symphony Orchestra as Assistant Concertmaster in 1988 after a year as Concertmaster of the Augusta Symphony. He has been the Concertmaster of the Atlanta Opera Orchestra and a guest Concertmaster with the Florida, Fort Worth, Kalamazoo, and Phoenix Symphonies.
Recent solo performances have included Prokofiev First Concerto with the Kalamazoo Philharmonia, Tchaikovsky Concerto with the Atlanta Symphony Youth Orchestra, and the complete Brandenburg Concerti with the ATL Symphony Musicians. In addition, he has performed works by Bach, Barber, Beethoven, Dvořák, Mendelssohn, Mozart, Tchaikovsky, and Vivaldi with the Atlanta Symphony.
Lin is very active in education, hosting educational residencies at Trinity School in Atlanta and in Kalamazoo, MI. He has been the first violin coach of the Atlanta Symphony Youth Orchestra for over 25 years and has taught at Emory University, Georgia Tech University, Meadowmount, Encore School for Strings, and Franklin Pond Chamber Music.
Lin is the first violinist of the Franklin Pond String Quartet and a founding member of the Emory Chamber Music Society of Atlanta. He has played chamber music on the violin and viola with Alan Gilbert, the Merling Trio, Robert Spano, and Yo Yo Ma. He has also played with members of the Cleveland, Miami and Tokyo String Quartets and principals of the Boston Symphony, Chicago Symphony, Cleveland Orchestra, Los Angeles Philharmonic, New York Philharmonic, and Philadelphia Orchestra. Mr. Lin has participated in festivals in Highlands-Cashiers, La Jolla, San Diego, and Steamboat Springs among others.
Jun-Ching Lin was born in Taipei, Taiwan, and grew up in Boston. While in Boston he studied with Sara Scriven, Roman Totenberg, and Robert Koff. He was one of the first Presidential Scholars in the Arts.   He is a graduate of the Curtis and Cleveland Institutes of Music where he was a student of Ivan Galamian, Jascha Brodsky, and David Cerone. He met his wife, Helen Porter, during the first summer of Encore and they are the proud parents of Emma and Nicholas.