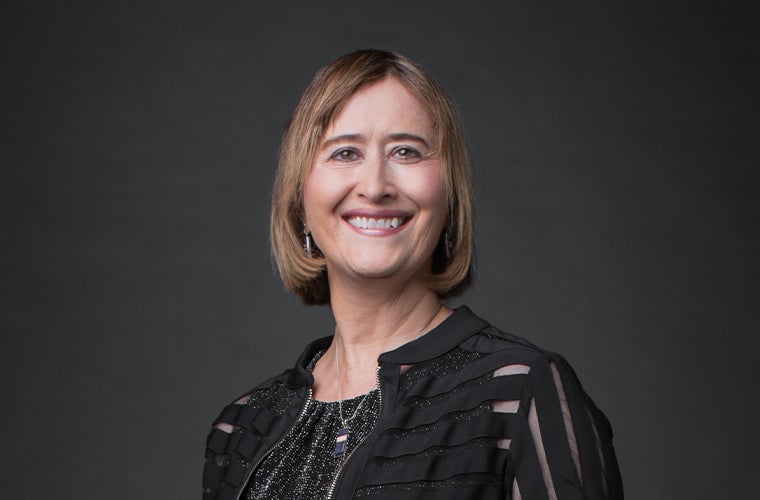 Judith Cox
Biography
Judith Cox has been a member of the Atlanta Symphony Orchestra (ASO) since 1994. Judith came to Atlanta from the Indianapolis Symphony Orchestra, where she served in both violin sections for six years; she was also Principal Second Violin for one season of the Cleveland- based Ohio Chamber Orchestra. She has been a featured soloist on several occasions with, among others, the symphony orchestras of Indianapolis and Cincinnati, and performs frequently as a chamber musician throughout the Southeast and annually at the Grand Teton Music Festival in Jackson, Wyoming.
With husband and fellow ASO violinist Raymond Leung, Judith founded the nonprofit organization LYRA, Inc. in 2000 to serve as a community and educational resource to the city of Atlanta. As a string quartet- based group, LYRA has visited over one hundred schools in eight counties in metropolitan Atlanta, providing chamber music performance, mentoring programs, educational workshops, master classes, lessons and fellowship programs to literally thousands of students. Since LYRA's Residency at Callanwolde Fine Arts Center began in 2003, Ms. Cox has helped design numerous educational programs not only through the LYRA Academy, but also Callanwolde's mentoring program to Midway Elementary School in Dekalb County and annual Adult Chamber Music Workshops.
A dedicated educator as well as performing artist, Ms. Cox has served on the faculties of Clayton College and State University, Spelman College, the Hong Kong International Youth Music Camp, the Chamber Music Workshop of the Petrie School of Music in Spartanburg, South Carolina, the Madeline Island, Wisconsin Chamber Music Camp, and the Brightstar Chamber Music Festival in Charlotte, North Carolina.
A graduate of Indiana University, Judith has developed her approach to music-making and teaching from the combined artistry of her teachers: Constantin Kiradjieff, Sally Thomas, Ivan Galamian and Franco Gulli.
What year did you join the ASO?
1994
What do you do in your free time outside of work?
Artistic Director of The CMS of Atlanta for 7 years, a community music school primarily geared toward adult students.
Any famous people in your family?
My uncle has a star named after him. John P. Cox was an astrophysicist who taught at Cornell, U. of Denver, and researched at Los Alamos National Observatory. He wrote a book, "Principles of Stellar Structure" (1968), which to this day is still referenced as a classic.
Earliest musical memory?
Beverly Sills as Olympia, the mechanical doll in Offenbach's Tales of Hoffman. I was 3 and still remember that performance—I came home that night and played the Barcarolle through on the piano—in the right key. She was touring that summer with the Met and performed all 3 soprano roles in that production at the Cincinnati Zoo.
What is your go-to karaoke song?
"I Wanna Hold Your Hand" by The Beatles