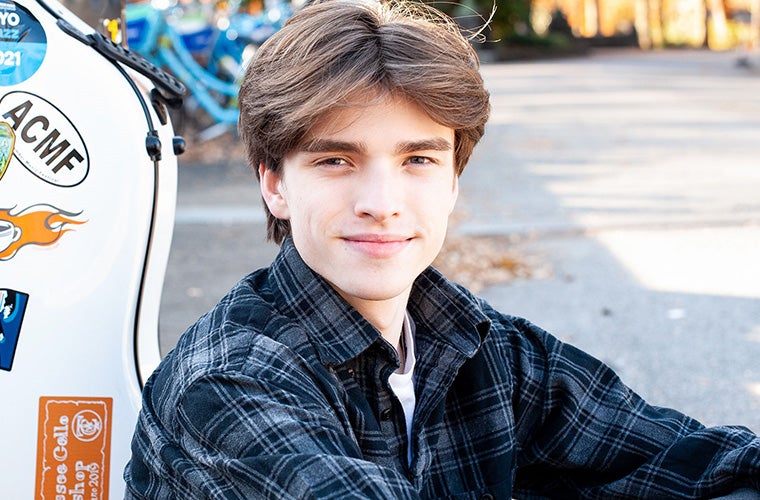 Biography
Jonathan Fuller loves all aspects of playing the cello, particularly chamber and orchestral music. Born and raised in Atlanta, he began playing the cello at the age of 4. His past teachers include Pamela Devenport and Mary Beth Bryant, and he currently studies with Daniel Laufer, Associate Principal Cellist of the Atlanta Symphony Orchestra.

He has held the position of Principal Cellist in both the Atlanta Symphony Youth Orchestra and the Emory Youth Symphony Orchestra. He has participated in both the Emory Youth Chamber Music Program, coached by the Vega Quartet, and the Franklin Pond Chamber Music program, coached by members of the Atlanta Symphony Orchestra. Past honors include second prize in the Junior Division Competition of the Tennessee Cello Workshop, and six years in Georgia All-State Orchestras.

Jonathan's participation in summer festivals includes the Atlanta Chamber Music Festival, International Cello Institute (St. Olaf College, Northfield, MN), Credo Festival (Oberlin Conservatory, Oberlin, OH), and Cincinnati Young Artists Cello Academy. He was a member of the highly selective 2021 National Youth Orchestra, a program of Carnegie Hall. The orchestra was in residence at Purchase College in New York for four weeks and made several professional recordings that can be viewed on YouTube. He will return as a member of the 2022 National Youth Orchestra, and the ensemble will perform in Carnegie Hall before embarking on a European tour. Additionally, he will participate in the Bowdoin International Music Festival in Brunswick, Maine earlier in the summer.

Jonathan plays piano as his secondary instrument, having studied with Sally Westmoreland since first grade. As a senior, Jonathan is a proud member of the first graduating class of Midtown High School (formerly Grady High School), where he is an active member of both the orchestral and choral programs. He enjoys city living and particularly enjoys skateboarding in Piedmont Park. He plans to study cello performance in college beginning this fall.