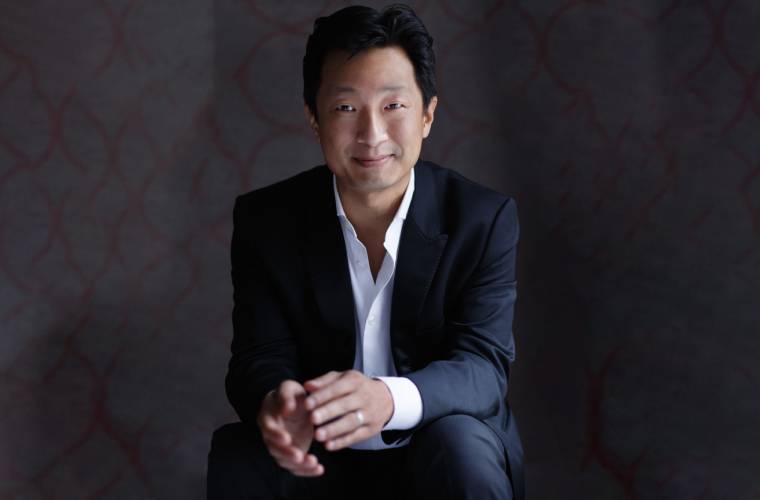 Biography
Born in Taiwan and raised in a small town in Arkansas, Taiwanese-American conductor Jerry Hou had a late start in music. Beginning on trombone in middle school band, Hou went on to work professionally in American and European orchestras before his playing career was ended by injury. He returned to school to study conducting, and is now recognized for his dynamic presence, insightful interpretations, versatility and commanding technique on the podium.

This past season, Hou began an association with the New York Philharmonic and their music director Jaap van Zweden, and recently conducted the orchestra in the tuning of the newly renovated David Geffen Hall. He continues to work as a cover conductor and this spring will make his debut with the orchestra.

During the summer, Hou serves as Resident Conductor of the Grand Teton Music Festival where he stepped in at the last minute this past August to lead a program of Gershwin, Prokofiev's Symphony 5, and the Trumpet Concerto of John Williams. In addition, he serves on the faculty of Rice University's Shepherd School of Music, where he is Artist Teacher of Orchestras and Ensembles.

Known for his flexibility in many styles and genres, Hou has conducted a wide range of repertoire from classical to contemporary. In the spring of 2019, Hou led performances of a new collaboration between composer Steve Reich and artist Gerhart Richter to commemorate the opening of New York City's new performing arts space and center for artistic invention, The Shed.

A leading interpreter and conductor of contemporary music, he has collaborated with internationally acclaimed composers such as Steve Reich, Anthony Davis, John Adams, Melinda Wagner, John Harbison, George Lewis, Bernard Rands, György Kurtág, Helmut Lachenmann, Unsuk Chin, Brett Dean, and Mark Anthony-Turnage. He lives in Houston with his wife Jenny and son Remy, and has competed on the game show Jeopardy!