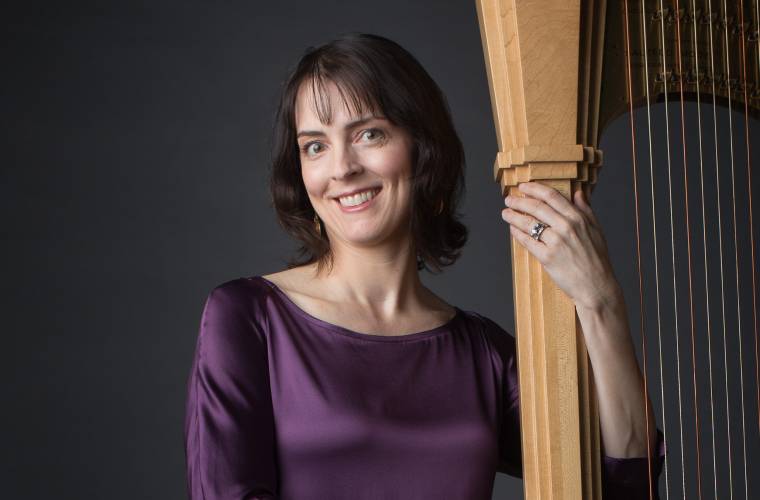 The Sally and Carl Gable Chair
Elisabeth Remy Johnson
Principal Harpist
Biography
Elisabeth Remy Johnson was appointed Principal Harpist of the Atlanta Symphony Orchestra in 1995. She holds the endowed Carl and Sally Gable Chair and also held the honorary UPS Community Service Chair from 2006-07. With the Orchestra, Remy Johnson has performed concertos by Debussy, Handel, Mozart, and Ginastera. Her studies were with Ann Hobson Pilot in Boston and with Alice Chalifoux at the Salzedo Summer Harp Colony in Camden, Maine. She graduated from Harvard University Phi Beta Kappa with a double major in Music and French.
Remy Johnson has recorded extensively with the Atlanta Symphony Orchestra, including a recording of Britten's Ceremony of Carols with Robert Shaw.  Other recordings include a solo CD: Whirlwind, a flute and harp recording with Atlanta Symphony Orchestra Principal Flutist Christina Smith: Encantamiento, and most recently, a solo Christmas album entitled A Christmas Collection for solo harp.
In addition to frequent solo and chamber music recitals in the Atlanta area, Remy Johnson has performed with the Atlanta Chamber Players, the Carolina Chamber Music Festival, the Grand Teton Music Festival, and is a frequent guest at the Meeting House Chamber Music Festival. She has been a featured guest soloist at the Mid Atlantic Harp Festival and the International Harp Festival in Rio de Janeiro (2010, 2016). 
Remy Johnson teaches harp privately through the Atlanta Symphony Orchestra's Talent Development Program and at several universities in the Atlanta area. She was co-founder and artistic director (2000-2010) of the Urban Youth Harp Ensemble, serving students from the Atlanta Public Schools. For this work she received Atlanta's Channel Eleven Community Service Award and the TBS Pathfinder's Award. Remy Johnson was also awarded the Atlanta Business Chronicle's "Up & Comers Award", known as "40 under 40", showcasing young community leaders in Atlanta.
What year did you join the ASO?
1995
Favorite composer(s)?
Prokofiev, Mahler, Clara Schumann
Why did you choose your instrument?
I saw a harp concert at a little church when I was 6 years old. The harpist let me come up to touch the harp after the concert, and it turned out she gave lessons locally. So my parents rented me a tiny little harp that was basically just wood and strings, and that was the beginning!
What's the most interesting or difficult facet of your instrument?
You have to be ready for anything - changing all seven pedals in two seconds to start wherever the conductor would like to start in rehearsal, fixing a broken string right before a concert, or even during the concert.
Any famous people in your family?
Apparently, I'm distantly related to Jerry Remy of the Red Sox.
What's your favorite Atlanta hidden treasure?
The rose cardamom chai at Revolution Doughnuts.
Featured Events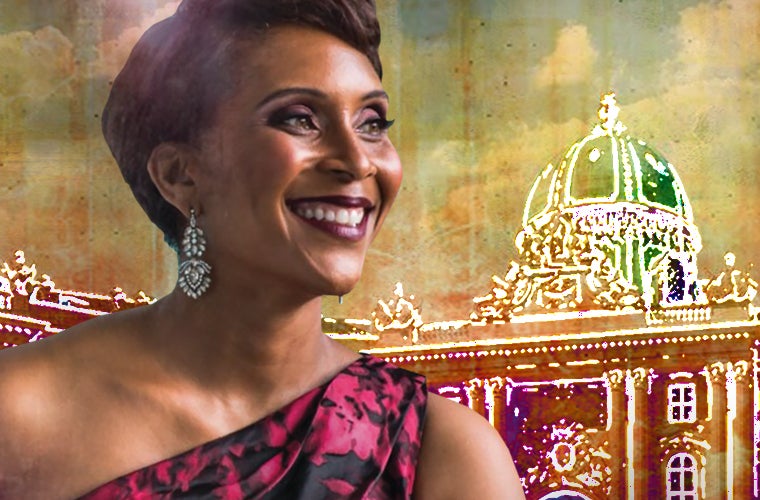 Concerto for Flute and Harp

Mozart

Selected Songs for Voice and Piano

A. Mahler

Symphony No. 4

Beethoven
Sir Donald Runnicles Principal Guest Conductor & piano
Talise Trevigne Soprano
Christina Smith Principal Flute
Elisabeth Remy Johnson Principal Harpist
Atlanta Symphony Orchestra