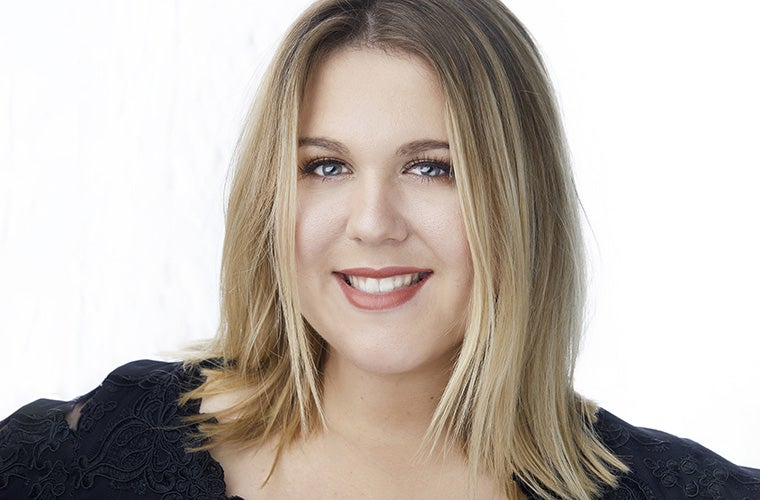 Biography
The young Swedish soprano Christina Nilsson commenced this season with the role of Ariadne in Ariadne auf Naxos at the Royal Swedish Opera in Stockholm. On New Year's Eve, Christina made her role- and house debut at the Bayerische Staatsoper as Rosalinde in Die Fledermaus. The spring include another role debut; Tosca in Stockholm, which will be followed by performances of Aida at Deutsche Oper in Berlin.
The previous season Christina appeared in two roles at the Royal Swedish Opera, Contessa in Le Nozze di Figaro and the title role in Aida. In the summer of 2021 Christina was a guest at the Tiroler Festspiele in Austria where she sang the role of Elsa von Brabant in Lohengrin. The season before included Aida in a concert version at Deutsche Oper and Christina also appeared in the star-studded Gala Concert "Bolshoi and Plácido Domingo: Life in Opera" at the Bolshoi Theatre.
Christina Nilsson was born in Ystad in Southern and moved to Stockholm when she began her studies at the Lilla Akademien musikgymnasium. Two years at Vadstena folkhögskola followed, before she began her studies at the University College of Opera in Stockholm from where she received her master's degree in 2017.
In the season of 2017/18 Christina got her breakthrough with her role debut as Aida at The Royal Swedish Opera. Christina appeared in concerts with the Royal Stockholm Philharmonic Orchestra, and she was a guest at the Opéra national de Lorraine in Nancy where she sang Strauss' Vier letzte Lieder. The following season Christina performed her first Ariadne in Ariadne auf Naxos at Oper Frankfurt, and at Opéra de Lausanne, as well as a guest appearance as Aida at the Irish National Opera.
Christina Nilsson participated in the 2019 Operalia competition, where she was awarded the Third prize as well as the Birgit Nilsson Prize. The season of 2019/20 Christina added two new roles to her repertoire; Elsa in Lohengrin which she performed at Theater Dortmund and Contessa in Le Nozze di Figaro at the Royal Swedish Opera.
Christina has previously been a guest at the Opéra de Lyon where she sung Die Aufsehering and covered the role of Chrysothemis in Elektra. She has appeared as Donna Anna in Min bror är Don Juan by W.A Mozart/Niklas Brommare (A short version of Don Giovanni) at the Royal Opera in Stockholm. She has performed the role of The Magician in Son of Heaven by Moto Osada and she has sung Geltrude in Enrico di Borgogna, Donizetti, both at Vadstena Akademien She has also appeared as Sångerskan in Hos Oss by Swedish composer Thomas Jennefelt.
In 2017 Christina Nilsson was awarded the First prize in the Renata Tebaldi International Voice Competition, and she received the First prize as well as the Audience's prize of the Wilhelm Stenhammar International Competition in 2016. Christina received the Birgit Nilsson Scholarship of 2015 and has been awarded the Jenny Lind scholarship and scholarships from the Royal Swedish Academy, the Mats Liljefors scholarship of 2013, the Vadstena Akademien scholarship in 2012 and Ystads Allehanda Culture Prize of 2011.


Image Credit: Peter Knutson
Featured Events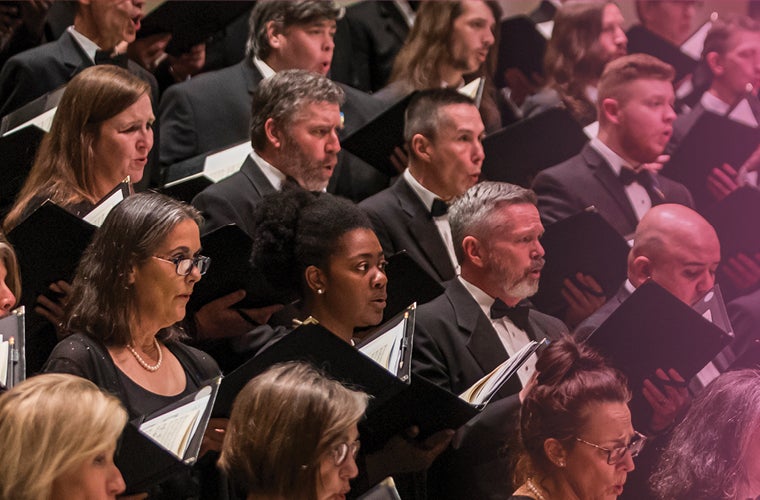 Delta Classical
Nathalie Stutzmann Music Director
Christina Nilsson Soprano
Marina Viotti Mezzo-Soprano
James Ley Tenor
Adam Lau Bass
Atlanta Symphony Orchestra Chorus
Atlanta Symphony Orchestra