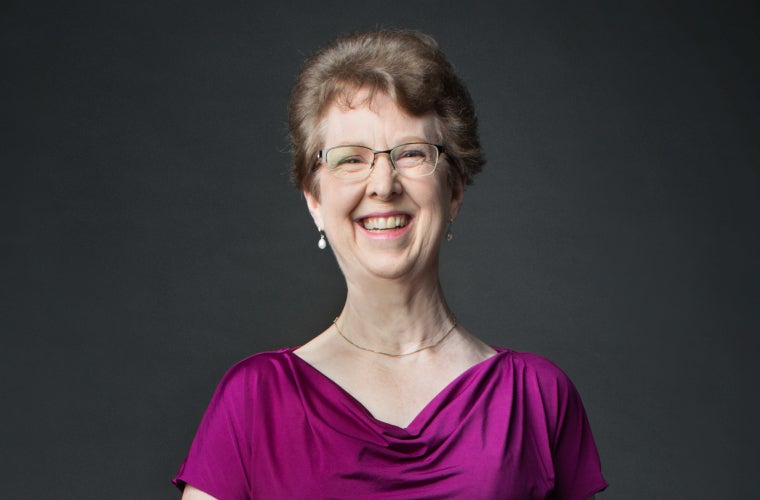 The Wells Fargo Chair
Carolyn Toll Hancock
Biography
Carolyn Toll Hancock began studying piano and violin at the age of 5. While in High School, Ms. Hancock soloed on piano with the Elgin Symphony and Harper Community College orchestras near Chicago. Ms. Hancock has a Bachelor of Music from Philadelphia College of Performing Arts. She performed and toured Germany with The Concerto Soloists of Philadelphia, performed with Peter Nero and the Philly Pops, and played numerous performances with the college's quartet. In December of 1981, Ms. Hancock was asked to reunite with the Concerto Soloists in their debut concert in Carnegie Hall. Ms. Hancock was awarded a Fellowship to the Aspen Music Festival in 1981. She has a Master of Music from Indiana University, where she performed regularly in both the Fort Wayne Symphony and Chamber Orchestras. Her teachers include Dorothy DeLay, Hyo Kang, Yuval Yaron and James Buswell IV.
Ms. Hancock joined the Atlanta Symphony Orchestra in 1985. Since then, she has played numerous solo and chamber performances in and around Atlanta, including performing and recording with the Atlanta Chamber Players and the Chamber Orchestra of Tennessee. Ms. Hancock runs Chamber Music Atlanta, an organization that hires solo musicians and chamber groups for special events in the Atlanta area. For 15 years, she has coached for Franklin Pond Chamber Music, a year-round chamber music program for middle- through high school-age musicians. Most recently, she was granted the opportunity to perform in the chamber orchestra of the Highlands-Cashiers Music Festival.
Ms. Hancock has two daughters, Sara and Anastasia.