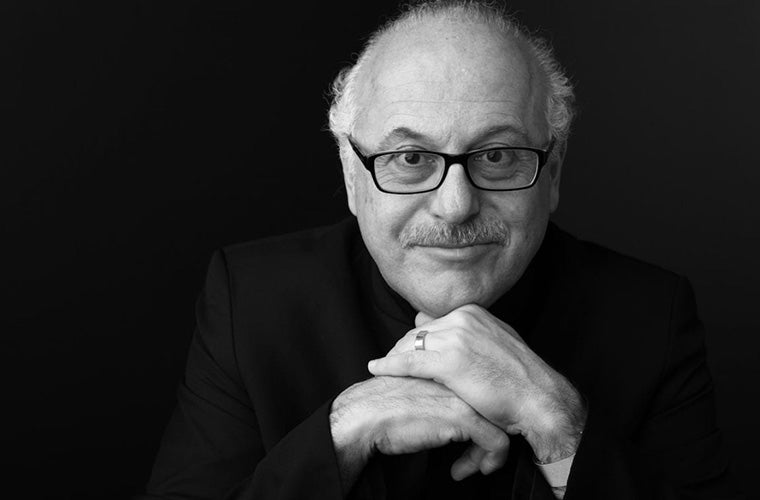 Biography
Conductor Arnie Roth is a GRAMMY Award-winning artist known for his work with world renowned artists including Andrea Bocelli, Diana Ross, Il Divo, Jewel, Josh Groban, Charlotte Church, Patrick Stewart, Peter Cetera, Mannheim Steamroller, Pat Benatar and Dennis DeYoung. Mr. Roth has conducted most of the world's greatest orchestra, including the London Symphony Orchestra, National Symphony, Royal Stockholm Philharmonic, Hollywood Bowl Philharmonic, Los Angeles Philharmonic, Dallas Symphony, Houston Symphony, San Francisco Symphony, Tokyo Philharmonic, Kansai Philharmonic, San Diego Symphony, Seattle Symphony, Royal Philharmonic, Czech National Philharmonic and the Sydney Symphony.

He is well known in the world of video game music for his work with legendary composer Nobuo Uematsu and SQUARE ENIX LTD as Music Director, Producer and Conductor of "Distant Worlds: music from FINAL FANTASY," "Dear Friends: music from FINAL FANTASY," "More Friends: music from FINAL FANTASY," "VOICES: music from FINAL FANTASY." He was chosen to conduct a series of symphonic concerts based on the music themes of various videogame series in Cologne with WDR Rundfunkorchester Köln, including Symphonic Fantasies, Symphonic Shades, and Symphonic Odysseys. Mr. Roth is equally at home in the areas of film and composition and was the winner of the Best Score Award at the 2003 DVD Premier Awards and nominated for an Emmy for his original song "Shine" from the Mattel movie "Barbie in The Twelve Dancing Princesses."

Roth has produced dozens of best-selling CDs on such labels as American Gramaphone, JVC, Mattel, Warner Bros., Sony, Koch, Razor & Tie, AWR Records, and SQUARE ENIX.