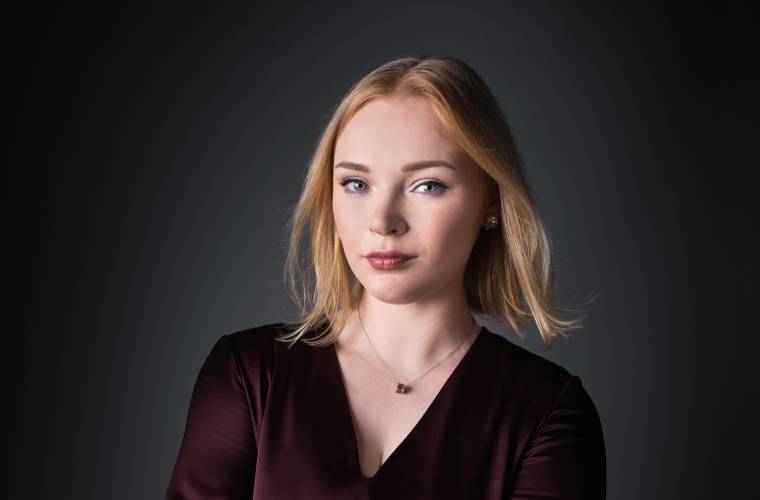 Anastasia Agapova
Acting Assistant Concertmaster
Biography
Violinist Anastasia Agapova joined the Atlanta Symphony Orchestra during the 2013-14 season.
Agapova's talent has been recognized with top prizes in national and international competitions, culminating with a Jury Prize at the 2006 David Oistrakh International Violin Competition and Second Prize at the 2004 International Competition for Young Violinists. Agapova has appeared as a soloist with orchestras in Russia, Germany, England, Ireland, France, Finland, and Lithuania.
A native of Russia, Agapova made her North American recital debut in the Gessner-Schocken concert series in Boston and her orchestral debut with the Redlands Symphony Orchestra. She appeared as a soloist with the Columbus State University Philharmonic Orchestra and opened the LaGrange Symphony Orchestra's 2007-8 season. Agapova made her Philadelphia Orchestra debut in December 2011. In March 2013, she performed Prokofiev's Violin Concerto No. 2 with the Fort Wayne Philharmonic.
Agapova is also an active chamber musician. She has collaborated with members of eighth blackbird and regularly performs with the Riverside Chamber Players. 
Agapova came to the United States in 2005 to study with Sergiu Schwartz , later she continued her studies at the Curtis Institute of Music in 2008 to study with Aaron Rosand, Shmuel Ashkenasi and Pamela Frank, graduating in 2013.
What year did you join the ASO?
2013
What do you do in your free time outside of work?
I love makeup and run a separate Instagram account dedicated to that. Also tennis, yoga and of course, Netflix.
Earliest musical memory?
First experience I remember was attending the Nutcracker at the Mariinsky Theater when I was 6 years old. I still remember how magical it was! I still love the Nutcracker so much despite having it played many times.
What is your post-concert routine?
A nice glass of wine. Or two. And a Russian talk show as a guilty pleasure.
What do you wish people knew about Atlanta?
How amazingly diverse it is, I've met so many incredible people over the time I've been here.
What's your favorite Atlanta hidden treasure?
China Hot Pot on Buford Highway. Trust me.
What is your go-to karaoke song?
"...Baby One More Time" or "Oops! ...I Did It Again" by Britney Spears