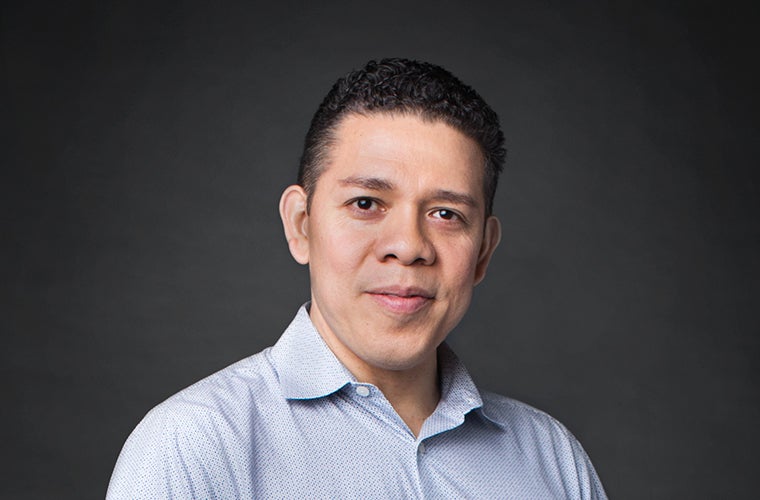 Alcides Rodriguez
Clarinet, Bass Clarinet
Biography
Alcides Rodriguez joined the Atlanta Symphony Orchestra in 2005 as clarinet and bass clarinet.
A versatile musician, Rodriguez can be heard in chamber, orchestral, and concerto performances on clarinet and bass clarinet. He is a member of the Atlanta Chamber Players.
A dedicated educator, he is on the faculty of the Atlanta Symphony's Talent Development Program and maintains a private studio at home. He is an Artist and Clinician for the Buffet Group and Vandoren and plays Buffet clarinets and Vandoren reeds exclusively.
A native of Venezuela, Rodriguez obtained his musical training through the System of Youth Orchestras of Venezuela before moving to the United States. He obtained a Master of Music degree from Northwestern University, and a Bachelor of Music degree from Baylor University. His main teachers were Russell Dagon, Richard Shanley, and J. Lawrie Bloom.
Rodriguez has participated in various summer music festivals, including the New Hampshire Music Festival, the National Repertory Orchestra, and the National Orchestral Institute. Internationally, he has performed at the San Miguel de Allende Chamber Music Festival (México), the Pacific Music Festival (Japan) and the Campos do Jordão International Winter Festival (Brazil).
An avid advocate of Venezuelan music, Rodriguez also plays maracas and cuatro. He has been featured as a maracas soloist, performing the Concerto for Maracas and Orchestra by Ricardo Lorenz. He has also played maracas in the percussion section of the Atlanta Symphony. His album The Venezuelan Clarinet (2010) is a tribute to the music of his native country, and a showcase of Rodriguez' versatility.
Throughout his career, Rodriguez has earned prizes in clarinet competitions such as the Young Texas Artist Music Competition, the Kingsville Competition and the Orchestral Excerpts Competition of the International Clarinet Association. While in Venezuela he often performed as a soloist with various youth orchestras, playing some of the most important works in the clarinet repertoire. In 1997, he gave the first performance in Venezuela of Carl Nielsen's Clarinet Concerto.
What year did you join the ASO?
2005