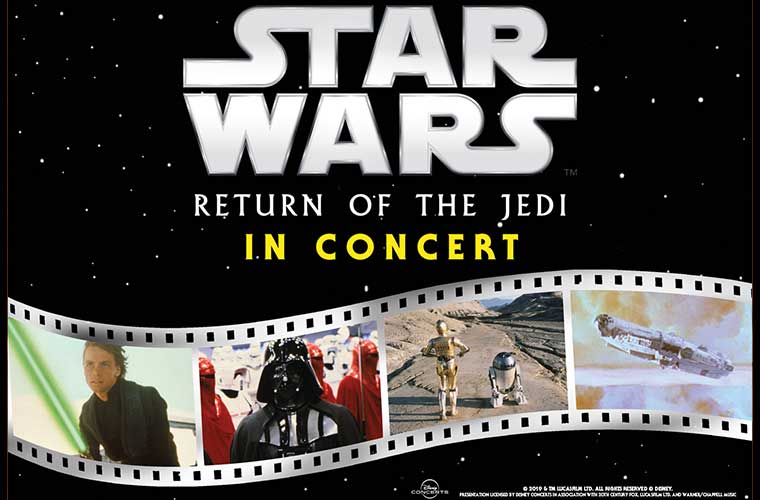 New Date
Star Wars: Return of the Jedi in Concert
with the Atlanta Symphony Orchestra
Buy Tickets
May
6
, 2022

Friday
at 7:30PM
Postponed from May 14, 2021
May
7
, 2022

Saturday
at 7:30PM
Postponed from May 15, 2021
About
Star Wars: Return of the Jedi in Concert previously rescheduled for May 14 & 15, 2021 at Atlanta Symphony Hall, has been rescheduled to May 6 & 7, 2022.
Tickets for May 14, 2021 will be valid for May 6, 2022.
Tickets for May 15, 2021 will be valid for May 7, 2022.
Patrons are encouraged to hold on to their tickets, as they will be honored at the new dates.
*We do encourage Star Wars attire, however lightsabers, blasters, staffs, and other prop weapons are NOT permitted at the venue.
---
Join us for the ultimate cinematic experience as the movie is displayed on a 40-ft screen while the Atlanta Symphony performs the film score live!
Featured Artists