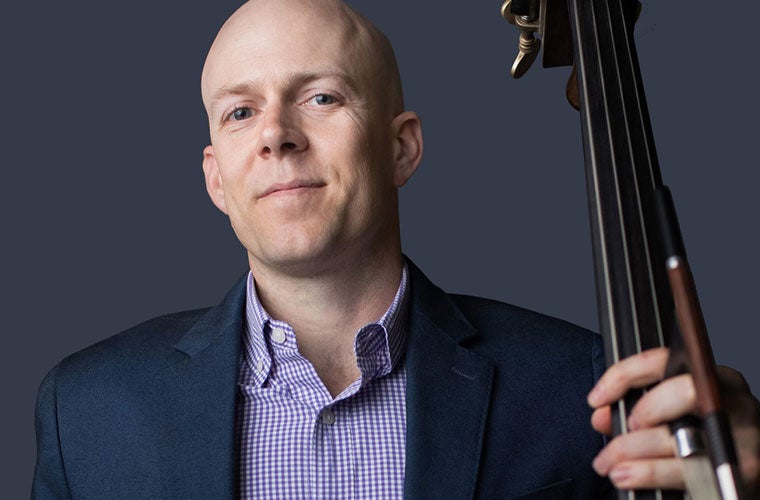 Principal Bass Joseph McFadden Performs Vanhal Concerto
Buy Tickets
September
23
, 2021

Thursday
at 8:00PM
September
25
, 2021

Saturday
at 8:00PM
About
This concert is a recognition of two talented musicians making their debut at the ASO — conductor Shi-Yeon Sung, the first woman to win the Solti Conducting Prize in 2007; and ASO Principal Bass Joseph McFadden, making his ASO subscription solo debut with Vanhal's Double Bass Concerto.

Often relegated to a supporting role in symphonies and concertos, the "bull fiddle" rarely gets its due. Joseph McFadden playing the beautiful Vanhal Concerto shows off the instrument's range — light and airy, playing danceable phrases with grace and speed, and meaty passages in the lower register. Vanhal's concerto has been called "the greatest of all double bass concertos from the classical period," and will certainly be a delightful experience.

Bookending the Double Bass Concerto, Shi-Yeon Sung leads the Orchestra in two sunny pieces — Brahms' Serenade No. 2, one of his early triumphs in the concert hall, and Haydn's Symphony No. 102. Haydn loved London, and London loved Haydn. He made two historic visits to the English capital in his later years and wrote 12 of his very finest symphonies for its public. No. 102 in B-flat Major written in the summer of 1795 is regarded by some scholars as the finest of the lot.