Behind the Curtain Memberships
Enjoy Your Favorite Concerts All Season Long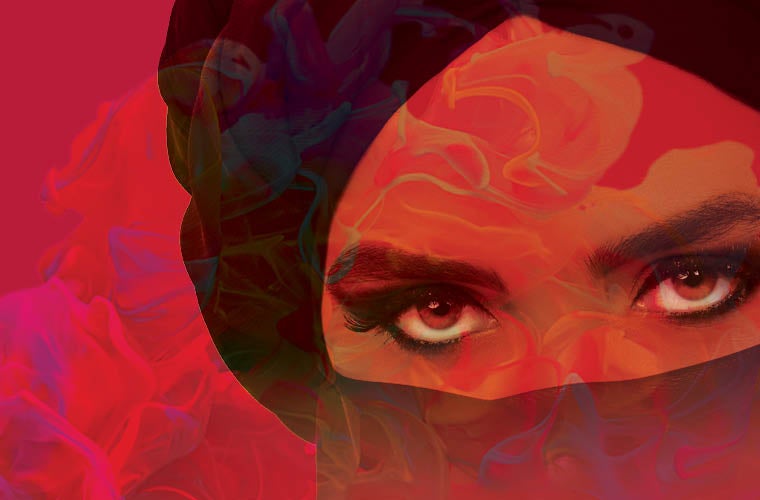 Rimsky-Korsakov's Scheherazade (June 3)
Robert Spano, conductor
RIMSKY-KORSAKOV: Scheherazade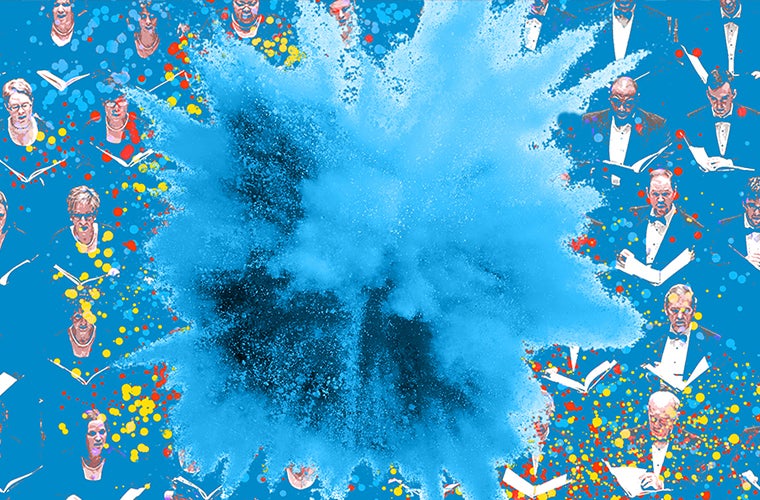 Debussy and Duruflé (June 3)
Donald Runnicles, conductor
Atlanta Symphony Orchestra Chorus
DEBUSSY: Prelude to the Afternoon of a Faun
DURUFLÉ: Requiem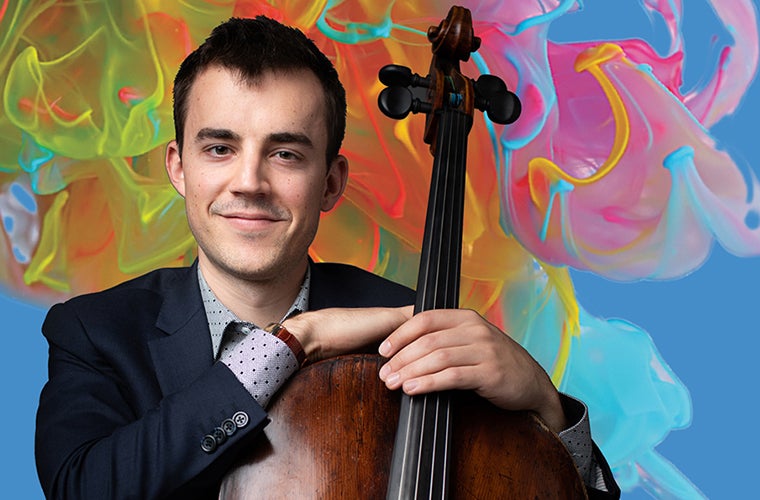 Rainer Eudeikis Plays Shostakovich (June 24)
Alexander Soddy, conductor
Rainer Eudeikis, cello
ANNA CYLNE: Sound and Fury
SHOSTAKOVICH: Cello Concerto No. 1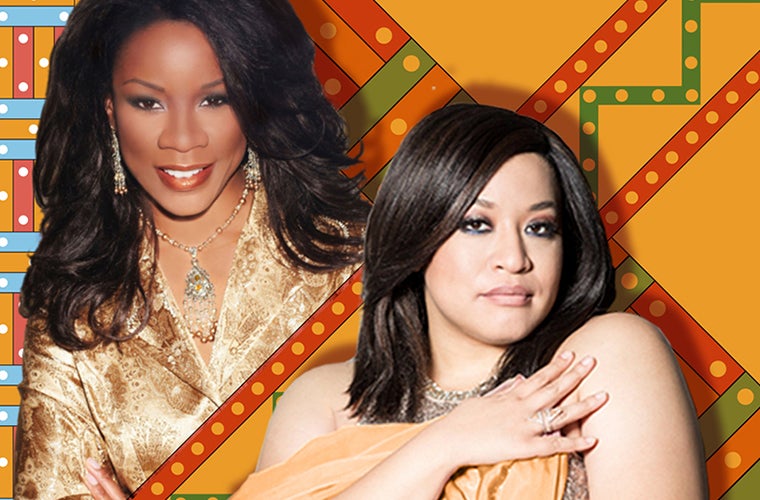 Voices of Verdi (June 24)
Nicola Luisotti, conductor
Michelle Bradley, soprano
Denyce Graves, mezzo-soprano
Clay Hilley, tenor
Reginald Smith, baritone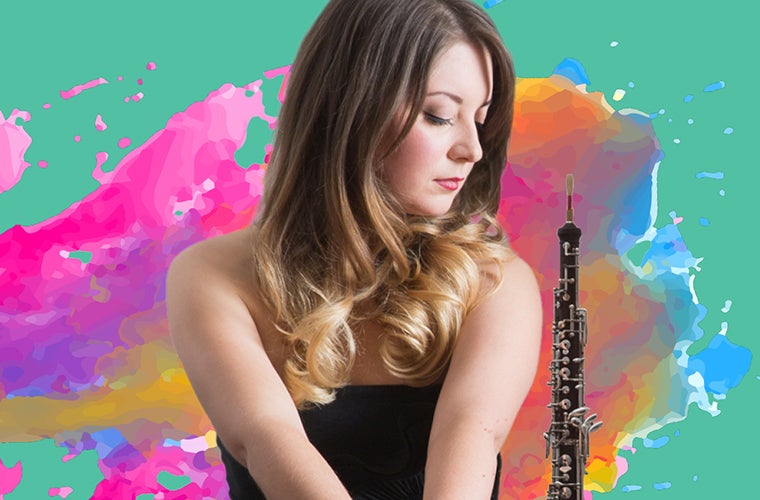 Elizabeth Koch Tiscione Performs the Marcello Concerto (June 24)
Nicola Luisotti, conductor
Elizabeth Koch Tiscione, oboe
ELISABETTA BRUSA: Adagio
MARCELLO: Oboe Concerto
MORRICONE: "Gabriel's Oboe" from The Mission
Opening Night: Garrick Ohlsson Performs Beethoven
Robert Spano, conductor
Garrick Ohlsson, piano
BEETHOVEN: Piano Concerto No. 5

Strauss Tone Poems
Robert Spano, conductor
STRAUSS: Don Juan
STRAUSS: Till Eulenspiegel

Joseph McFadden Performs Vanhal Concerto
Shiyeon Sung, conductor
Joseph McFadden, double bass
HAYDN: Symphony No. 102
VANHAL: Double Bass Concerto

Stutzmann Conducts Tchaikovsky's Fifth
Nathalie Stutzmann, conductor
TCHAIKOVSKY: Symphony No. 5

Heavenly Sounds
Juanjo Mena, conductor
JAMES LEE III: Sukkot Through Orion's Nebula
SCHUMANN: Symphony No. 4
French Ballet
James Gaffigan, conductor
RAMEAU: Suite from Les Indes galantes
RAVEL: Mother Goose
Everything Lasts Forever
Robert Spano, conductor
Marc-André Hamelin, piano
BRIAN NABORS: Onward
KRISTS AUZNIEKS: Sub Rosa
MICHAEL GANDOLFI: Piano Concerto
ADAM SCHOENBERG: Luna Azul
MICHAEL KURTH: Everything Lasts Forever
Runnicles Conducts Strauss
Donald Runnicles, conductor
Jacquelyn Stucker, soprano
MELODY EÖTVÖS: The Deciding Machine
STRAUSS: Four Last Songs
Saint-Saëns and Schubert
Jerry Hou, conductor
Stephen Hough, piano
MOZART: Overture to Idomeneo
SAINT-SAËNS: Piano Concerto No. 4
TAKEMITSU: Requiem
SCHUBERT: Symphony No. 5
Miloš Plays Ink Dark Moon
Gemma New, conductor
Miloš Karadaglić, guitar
JOBY TALBOT: Ink Dark Moon
Gemma New Conducts Sibelius
Gemma New, conductor
SARAH GIBSON: warp & weft
RACHMANINOV: Vocalise
SIBELIUS: Symphony No. 5
Sibelius, Grieg and Tchaikovsky
David Danzmayr, conductor
Saleem Ashkar, piano
SIBELIUS: Finlandia
GRIEG: Piano Concerto
TCHAIKOVSKY: Symphony No. 6, "Pathétique"

Dmitry Sinkovsky Conducts and Performs
Dmitry Sinkovsky, conductor and violin
VIVALDI: Violin Concerto, Il favorito
MOZART: Symphony No. 41, "Jupiter"

Zhenwei Shi and Walton's Viola Concerto
Donald Runnicles, conductor
Zhenwei Shi, viola
JAMES B. WILSON: The Green Fuse
WALTON: Viola Concerto
Michelle Cann Plays Florence Price
Sir Donald Runnicles, conductor
Michelle Cann, piano
PRICE: Piano Concerto in One Movement
Xavier Foley's Double Bass Concerto
Jonathan Heyward, conductor
Xavier Foley, double bass
BEETHOVEN: Leonore Overture No. 3
XAVIER FOLEY: Double Bass Concerto

Handel's Messiah
Norman Mackenzie, conductor
ASO Chamber Chorus
Purchase Membership
Become an ASO Behind the Curtain member and watch electrifying programming and world-class artistry from the comfort of your home. Behind the Curtain memberships are just $99 for the full year and include the following benefits and access:
Virtual access to select Delta Classical programming and complimentary virtual access to holiday and family concerts, plus exclusive behind-the-scenes interviews with artists and conductors.
Stream in high definition to your laptop, computer or TV, or watch on the go.
Ticket discounts to in-person Delta Classical Concerts.*
Purchase Membership Full Program & Release Schedule
*Some concerts excluded.
Technical Help
Have tech questions? Find quick answers to accessing concerts, browser and device recommendations, and frequently asked questions.
NOTE: 2021/22 Behind the Curtain episodes will not air the night of in-person performances. They will be released a few weeks after the Atlanta Symphony Hall performance and will feature select pieces from each Delta Classical subscription program. Confirmed episode programming will be announced monthly via email to all virtual members. ASO Tech Squad available Monday-Friday, 9am-5pm by calling 404.733.4800. Must have valid credit card on file, monthly fee to be charged the first day of each month. Must provide written notice to asosubscriptions@atlantasymphony.org within 30 days to cancel.