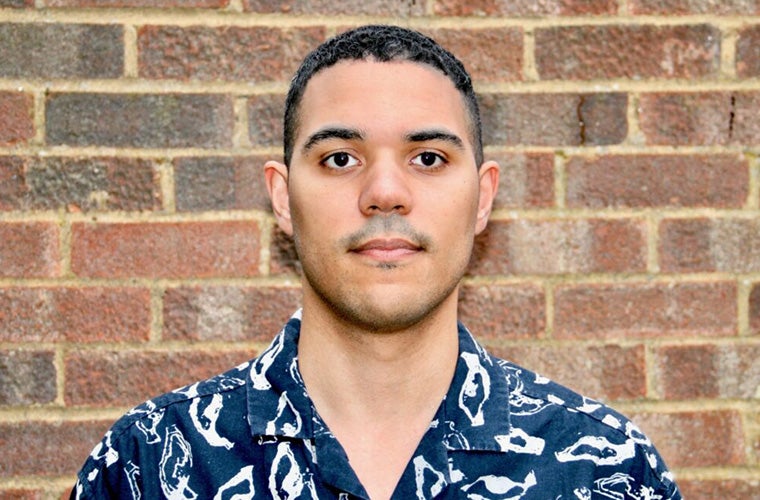 James B. Wilson
b. 1990
Biography
James B. Wilson is an award-winning composer of contemporary classical music based in Bedfordshire, England. He studied, with a scholarship, at Royal Academy of Music under Gary Carpenter and David Sawer, and also took frequent lessons with Sir Peter Maxwell Davies.

James' music explores the rich textural, timbral and harmonic possibilities of acoustic instruments, and the voice. His output is influenced by stories of our time and the work and ideas of many composers and artists, ranging from Benjamin Britten to Horațiu Rădulescu, the poetry of Dylan Thomas to the films of David Lynch. For instance, a recent piece (Free-man) saw James explore the events of the Bristol Bus Boycott and is dedicated to activist Dr Paul Stevenson OBE.

His multifaceted compositions range from intimate music for soloists and duets, to immersive electronic pieces, ensemble music, and works for orchestra. His passion for working with the voice is also apparent in his output, with numerous choral pieces alongside concert works with a theatrical influence or vocal quality.

He has won a number of awards including the Royal Philharmonic Society Composer Award, Evan Senior Scholarship, Peter Lamborne Youth Bursary, Lena Pritchard Green Award, Charles Black Fellowship, and worked with many leading musicians including Benjamin Grosvenor, members of the London Symphony Orchestra, Genesis 16 and Note Inegales. James is an NMC Recording Artist and his music is broadcast internationally. He was the first ever composer commissioned by the Chineke! Orchestra; the resulting piece, The Green Fuse, premiered at The Cheltenham Festival.