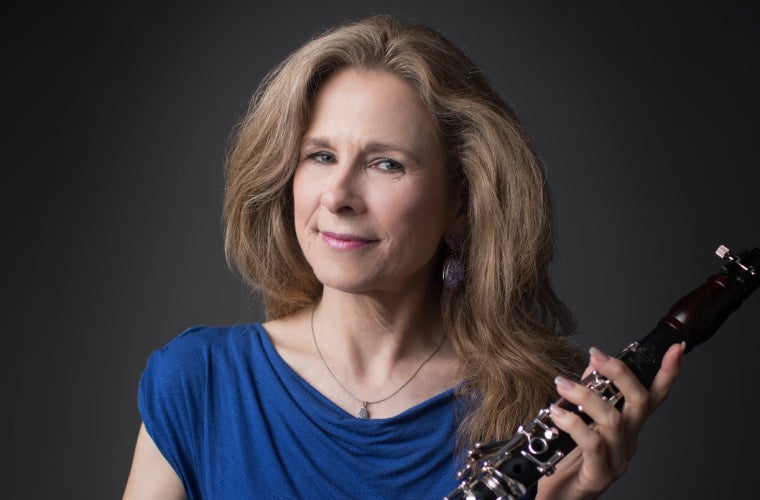 Robert Shaw Chair, The Mabel Dorn Reeder Honorary Chair
Laura Ardan
Principal Clarinet
Biography
Principal Clarinet Laura Ardan has been with the Atlanta Symphony Orchestra (ASO) since 1982 and holds the endowed Robert Shaw Chair.
She has been a featured soloist with the Orchestra in works by Mozart, Weber, Debussy, Copland, Bernstein, Finzi, Rossini, Shaw, and Michael Gandolfi, and has also performed with the Cleveland Quartet.
Ardan has performed in the Tanglewood, Marlboro, Mostly Mozart, and Bellingham Music Festivals, and as a guest artist in "Emanuel Ax Invites..." on the Great Performers series at Lincoln Center. A frequent guest of the Atlanta Chamber Players, Georgian Chamber Players, and Emory Chamber Music Society, she plays regularly at the Highlands Chamber Music Festival in North Carolina and the Grand Teton Chamber Music Festival in Wyoming.
A student of Roger Hiller and Stanley Drucker, Ardan attended The Juilliard School of Music on scholarships from both Juilliard and the Naumburg Foundation. Before joining the ASO, she was a resident clarinetist and teaching artist at the Lincoln Center Institute for four years. She also played in the Metropolitan Opera Orchestra for two seasons.
What year did you join the ASO?
1982
Why did you choose your instrument?
The sound of the clarinet, especially playing soft melodies in the upper register.
What do you do in your free time outside of work?
Hike, ski, bike, walk....I love the outdoors.
Cats or dogs?
3 rescue cats.....Peaches (they all came with the names), Patti and Oreo
Earliest musical memory?
Brahms Symphonies on the record player at my best friend's house when I was 9.... I was smitten.
Earliest musical hero?
My teacher Roger Hiller, Principal Clarinet in the Metropolitan Opera Orchestra
What's your favorite Atlanta hidden treasure?
The small parks in the metro area....and gorgeous white oaks!