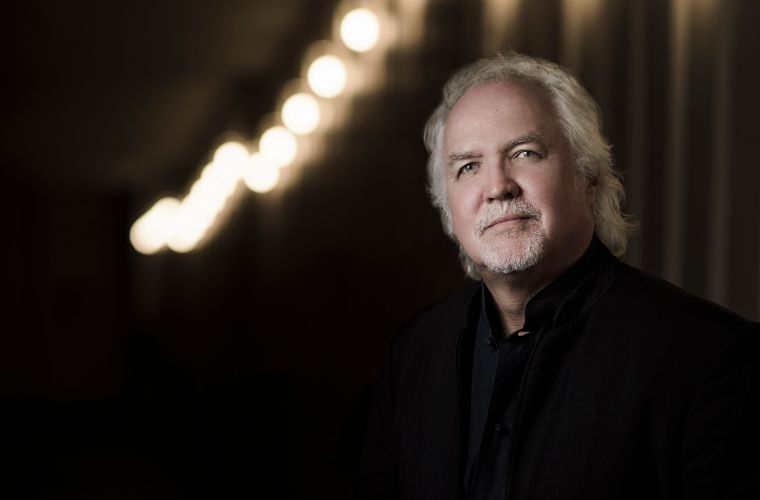 The Neil and Sue Williams Chair
Sir Donald Runnicles
Principal Guest Conductor
Biography
Sir Donald Runnicles is the General Music Director of the Deutsche Oper Berlin and Music Director of the Grand Teton Music Festival, as well as Principal Guest Conductor of the Atlanta Symphony Orchestra. In 2019 Runnicles also took up post as the Sydney Symphony Orchestra's first-ever Principal Guest Conductor. He additionally holds the title of Conductor Emeritus of the BBC Scottish Symphony Orchestra, having served as Chief Conductor from 2009-2016. Runnicles enjoys close and enduring relationships with many of the leading opera companies and symphony orchestras, and he is especially celebrated for his interpretations of Romantic and post-Romantic repertoire, which are core to his musical identity.
In the 2019-20 season, Runnicles will return to the Toronto Symphony and make his debut with the New Zealand Symphony Orchestra, in addition to his regular concerts with the BBC Scottish Symphony Orchestra, Atlanta Symphony Orchestra, and Sydney Symphony Orchestra. At the Deutsche Oper, highlights of Runnicles' season include the premiere of Das Rheingold as part of an ambitious new Ring Cycle extending through 2021, as well as a new production of A Midsummer Night's Dream, which continues Runnicles' Britten cycle at the house. He also conducts seven revival titles and brings the company to the Edinburgh Festival in a performance of Manon Lescaut.
Sir Donald Runnicles' previous posts include Music Director of the San Francisco Opera (1992-2008), during which he led world premieres of John Adams's Doctor Atomic, Conrad Susa's Les Liaisons dangereuses, and the U.S. premiere of Messiaen's Saint François d'Assise; Principal Conductor of the Orchestra of St. Luke's (2001-2007); and General Music Director of the Theater Freiburg and Orchestra (1989-1993).
Mr. Runnicles' extensive discography includes complete recordings of Wagner's Tristan and Isolde, Mozart's Requiem, Orff's Carmina Burana, Britten's Billy Budd, Humperdinck's Hansel and Gretel, and Bellini's I Capuleti e i Montecchi. His recording of Wagner arias with Jonas Kaufmann and the Orchestra of the Deutsche Oper Berlin won the 2013 Gramophone prize for Best Vocal Recording, and his recording of Janáček's Jenůfa with the Orchestra and Chorus of the Deutsche Oper Berlin was nominated for a 2016 GRAMMY award for Best Opera Recording. Most recently, he released a recording of Aribert Reimann's new opera L'invisible.
Sir Donald Runnicles is born and raised in Edinburgh. He was appointed OBE in 2004, and was made a Knight Bachelor in 2020. He holds honorary degrees from the University of Edinburgh, the Royal Scottish Academy of Music and Drama, and the San Francisco Conservatory of Music.