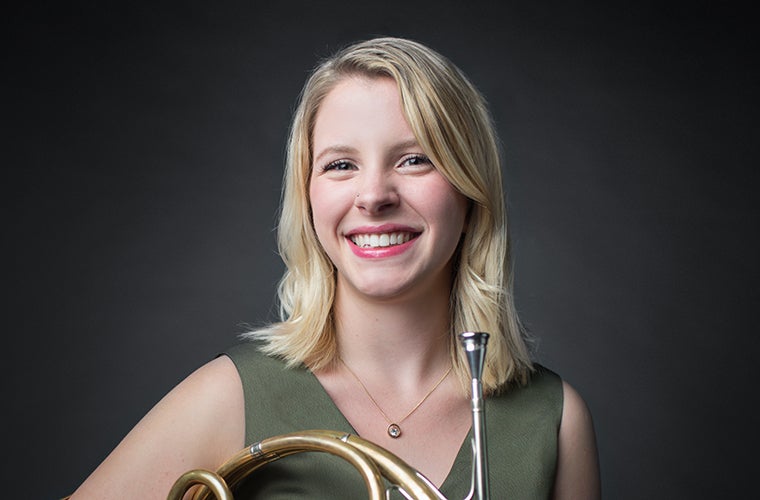 Chelsea McFarland
Horn
Biography
Chelsea McFarland grew up in Decatur, Georgia, and went on to receive her bachelor's degree from the Curtis Institute of Music where she studied with Jennifer Montone and Jeffrey Lang.
Prior to the Atlanta Symphony, Ms. McFarland was the acting principal of Symphony in C. She has been a fellow at the Music Academy of the West, as well as a member of the National Repertory Orchestra. She has also appeared with the New World Symphony.
In addition to performing, Ms. McFarland is dedicated to bringing music to young audiences. She worked as a volunteer music teacher in the Philadelphia public school systems and continues to advocate for underserved communities.
What year did you join the ASO?
2018
Favorite composer(s)?
Richard Strauss
What's on your ASO repertoire bucket list?
Mahler 5
What do you do in your free time outside of work?
I enjoy running, playing with my dog, Franklin, and baking.
Do you come from a musical family?
My mom was always playing piano, jamming with the neighbors, and driving us to our lessons. Music was constantly around us, growing up!
What other instrument do you wish you played?
I just started learning to play the cello because I think it has such a beautiful sound.
What's your favorite Atlanta hidden treasure?
I love the Morningside Nature Preserve. It has plenty of trails and the perfect dog beach.